Where is the Best Place to Buy Property in Antalya?
February 2, 2023
0 Comments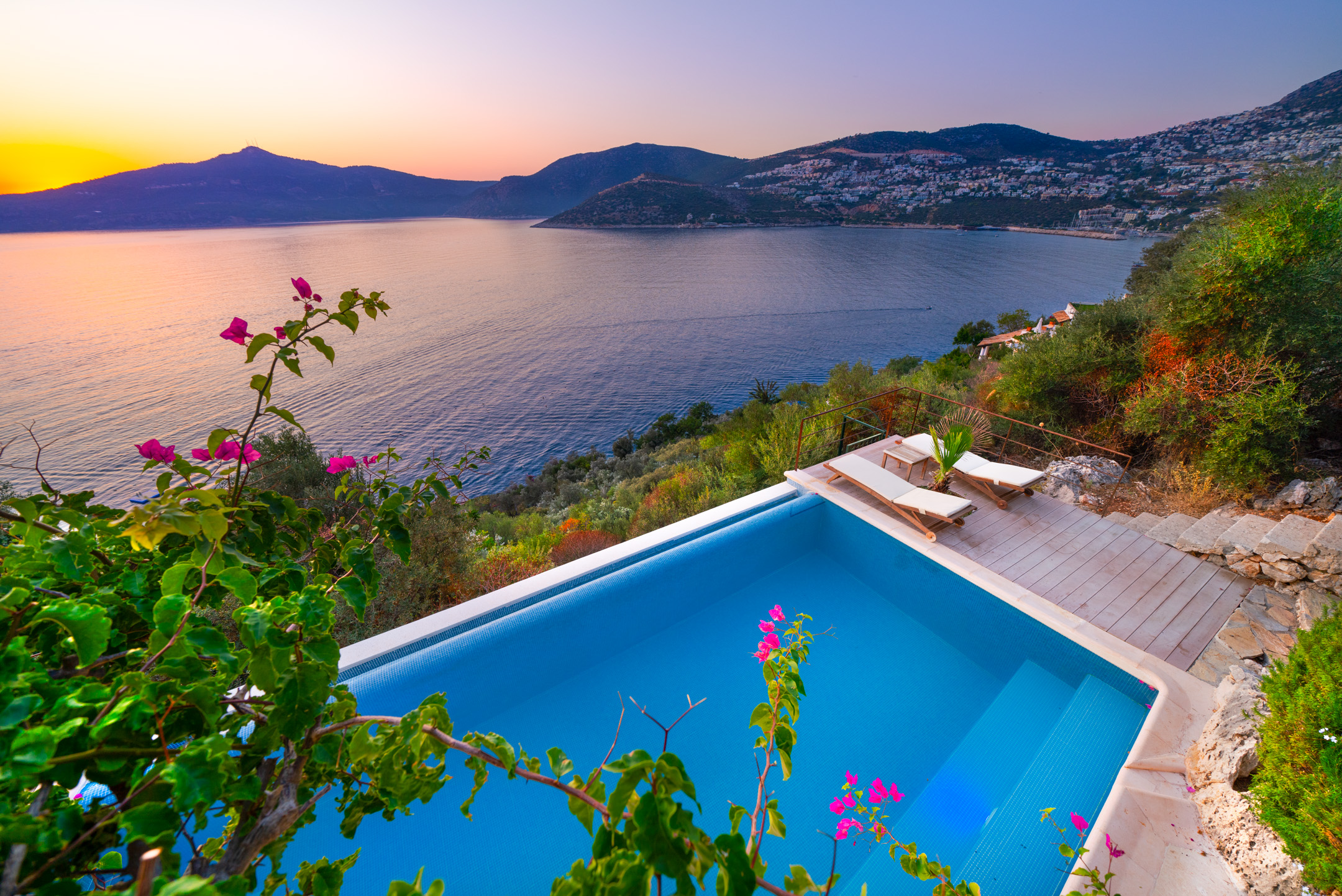 One of the best places for property buyers who want to live a good life and/or make a profitable investment is the Antalya region in the city center, which includes Döşemealtı, Kepez and Alanya the areas that are a little further, including.. Each area has different attractive features that attract many potential buyers. Let's take a look at the best places that foreign property buyers love in Antalya.
Many people select Alanya as the best spot to buy a holiday house in Antalya because of the low prices, the weather, the beaches, and the way of life. Alanya provides exceptional care for foreign residents attempting to assimilate into daily life. For many years, Alanya was largely unknown outside Turkey until Gazipaşa Airport was built, and now it's a popular tourist and expat destination. Foreigners wishing to buy property in  Antalya should not overlook Alanya, which is located on the far eastern end. For those on a tight budget, look no farther than Avsallar, while tourists mostly flock to Tosmur and Kestel. The areas of Guller Pinari, Hisarici, and Saray Mahallesi in the center of Alanya are also worth considering. Otherwise, those seeking a seaside living may wish to choose Konakli, Mahmutlar, or Cleopatra's beach as options.
Properties in Alanya range from apartments to villas, usually in modern and privileged complexes. Besides, it's highly possible to find a quality sea view property at a reasonable price.
Villa For Sale Bodrum Yalikavak
Villa For Sale Bodrum Yalikavak. A Seaside Oasis Awaits If you've ever dreamed of owning a piece of paradise along the stunning Turkish Riviera, look no further. We're delighted to present an exquisite villa in Bodrum's prestigious Yalikavak area that offers the ultimate in coastal living. With its own private pool and a mere 200 meters to the sea, this villa redefines the art of luxurious seaside living
This seaside summer paradise in Antalya has spectacular blue-flagged beaches, 5-star hotels, a plethora of social activities, and a pleasant environment that attracts millions of people each year. Kemer is popular with Russian and British tourists, many of whom have purchased properties and now live there year-round. Historic sites such as Olimpos Ancient City, Alacasu Paradise Cove, Phaselis Ancient City, and Mount Tahtali are all easily accessible from Kemer.
Kemer's luxury villas, many of which have private pools, gardens, and parking are a popular choice for people looking for a tranquil setting in Antalya. Though most properties are close to the beach, due to Kemer's topography, sea view properties are unlikely. Many properties, on the other hand, have breathtaking mountain views.
Dosemealti district is located north of Antalya's city center. Life in Dosemealti encapsulates tranquility in nature. Dosemealti is well-liked since it's in a secluded area of the city, surrounded by beautiful and unspoiled nature. The surrounding forests and mountains offer stunning views. The region is also well-served in terms of necessities like supermarkets, schools, and hospitals. Furthermore, the distance to Antalya's famous Konyaaltı beach is no more than a thirty-minute drive.
Luxurious villas with pools, gardens, parking and stunning nature views are the rising trends in Dosemealti, making it an excellent location for those seeking a private lifestyle in Antalya.
Villa For Sale in Bodrum Mandarin Oriental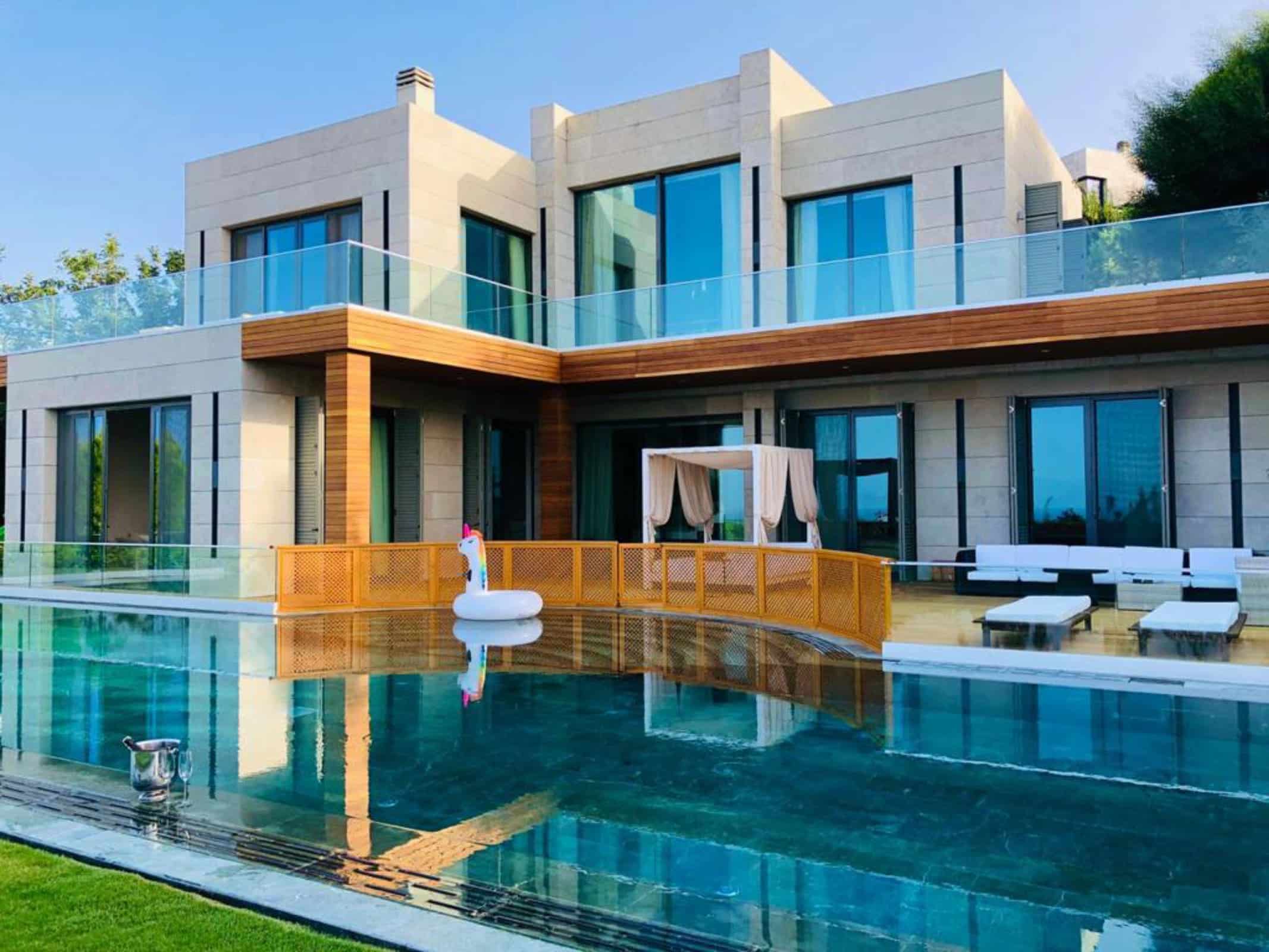 Are you in search of the perfect dream home that combines luxury, elegance, and world-class amenities? Look no further! Nestled in the heart of Turkbuku, Bodrum, the Villa For Sale in Bodrum Mandarin Oriental offers an unparalleled opportunity to own a piece of paradise in one of the most prestigious coastal destinations in the world.
Kepez is an Antalya district that is quickly developing, with modern residential complexes, supermarkets, hospitals, schools, and commercial facilities. Due to the relatively low cost of land in Kepez, it has become a big attraction for investors looking to get the best value for their money. Although the Kepez area does not have its own beach, like Lara or Konyaalti, it has a well-developed infrastructure and a wide variety of attractions that keep its visitors entertained. Amusement parks, shopping malls, the Düden Waterfall, a zoo, a racetrack, and more can be found in the area.
Villa For Sale in Bodrum Turkey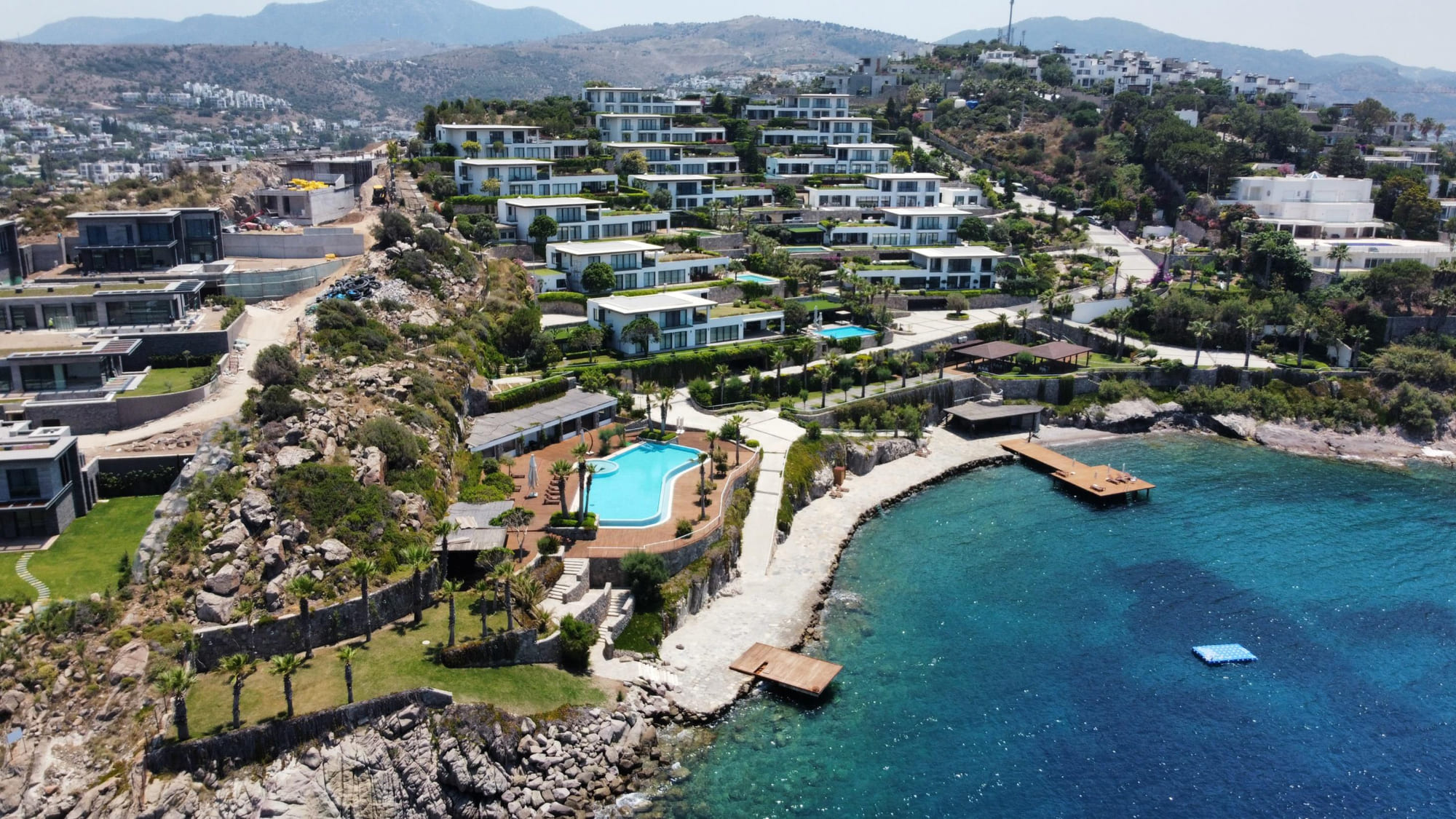 Are you looking for a dreamy beach villa that combines the charm of Bodrum with first-class luxury living? Look no further! We are very excited to introduce the magnificent villa for sale located within the prestigious Villa For Sale in Bodrum Turkey – 5 Bedroom, in the picturesque location of Bodrum Gundogan. This elegant property is a coastal gem offering a unique living experience.