Real Estate Investment in Dubai
October 24, 2023
0 Comments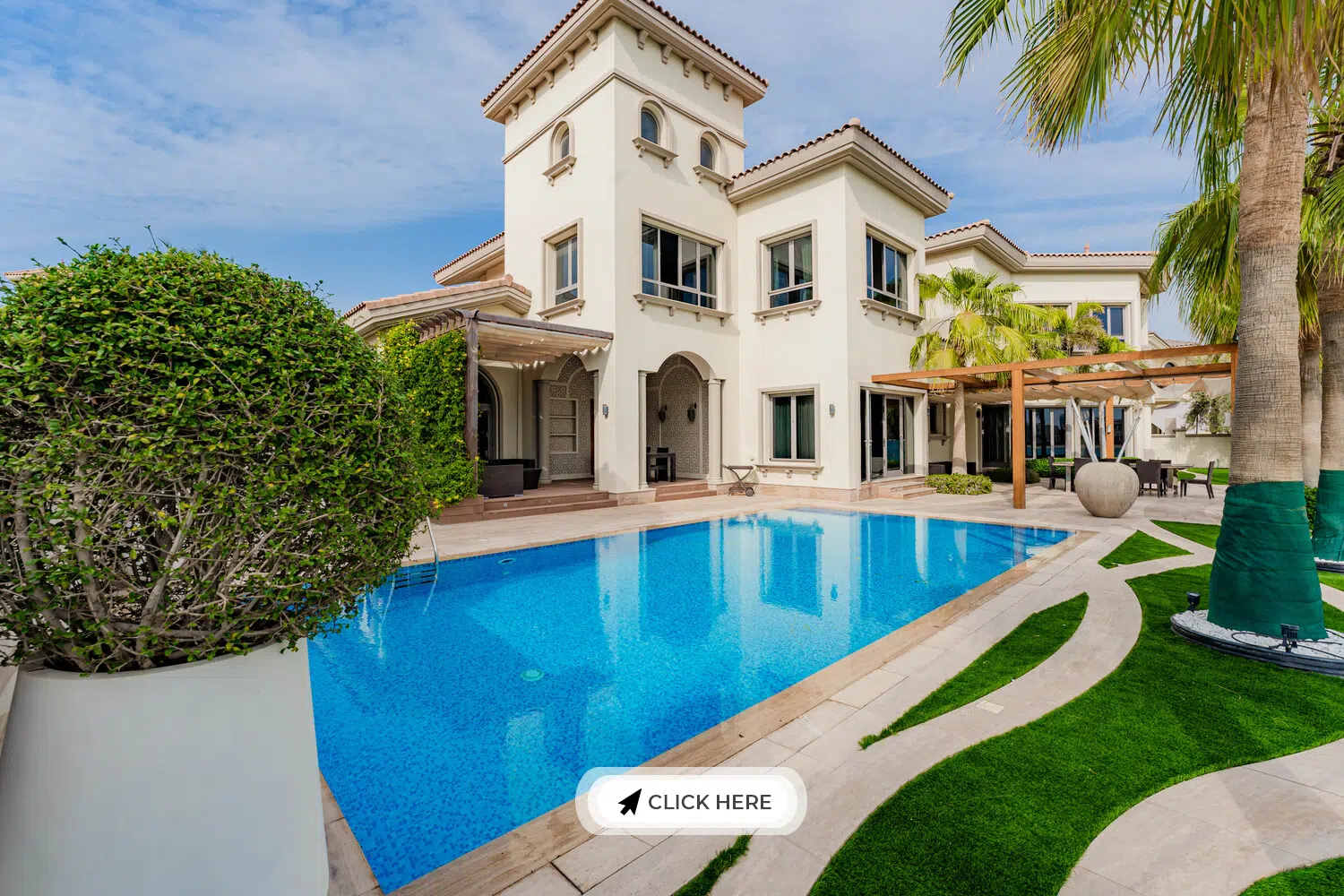 Acting as a bridge between East and West, Dubai is located on the southeastern shores of the Persian Gulf. Dubai, which is a natural stopover point with its location on an old trade route and still maintains its importance, is why it is very developed in trade. In addition, its climate has turned Dubai into a natural holiday paradise. Dubai, which uses the advantages of this feature very well, has become one of the most popular tourism areas.
Countries such as America, Australia and Singapore are also known for their tall buildings and developed infrastructures. However, Dubai has managed to stay one step ahead of all these countries with its Burj Khalifa, the world's tallest building, luxury hotels and many other infrastructure innovations. At the same time, Dubai, which can be described as the best in the world with its road and maritime infrastructure, has the world's cheapest transportation facilities (bus and taxi services, metro, tram line…).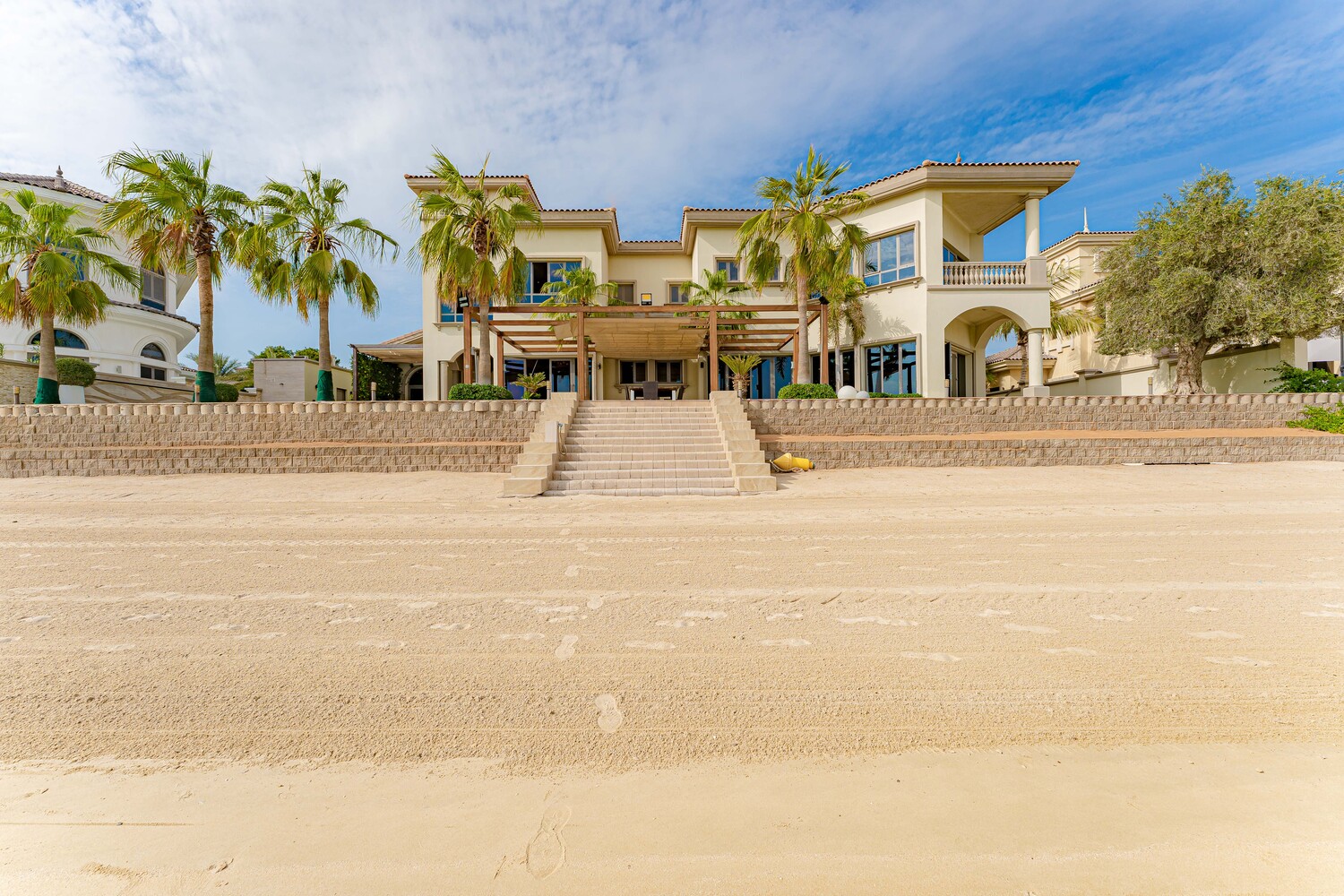 Dubai, a city known for its opulence and extravagance, is home to some of the world's most luxurious properties. If you've ever dreamt of owning a home that offers a lifestyle of sheer indulgence, look no further. We present to you a stunning, stand-alone villa nestled in the exclusive Palm Jumeirah community, With endless vistas over Burj Al Arab and Dubai Skyline flowing in from all angles, this villa surely stands out amongst top luxury properties across the Dubai a paradise on earth. This Luxury Villa for Sale in Dubai property is nothing short of a masterpiece, boasting the perfect blend of location, design, and features that epitomize luxury living.
Dubai, a dazzling oasis in the heart of the Arabian Desert, has transformed from a humble fishing village to a global metropolis in just a few decades. This city of superlatives boasts some of the world's most breathtaking architecture, luxurious resorts, and unique experiences. Whether you're a culture enthusiast, an adventure seeker, or a shopaholic, Dubai has something to offer for everyone. In this blog post, we'll explore some of the best locations in Dubai that you should not miss during your visit to this extraordinary city.
Burj Khalifa - Touch the Sky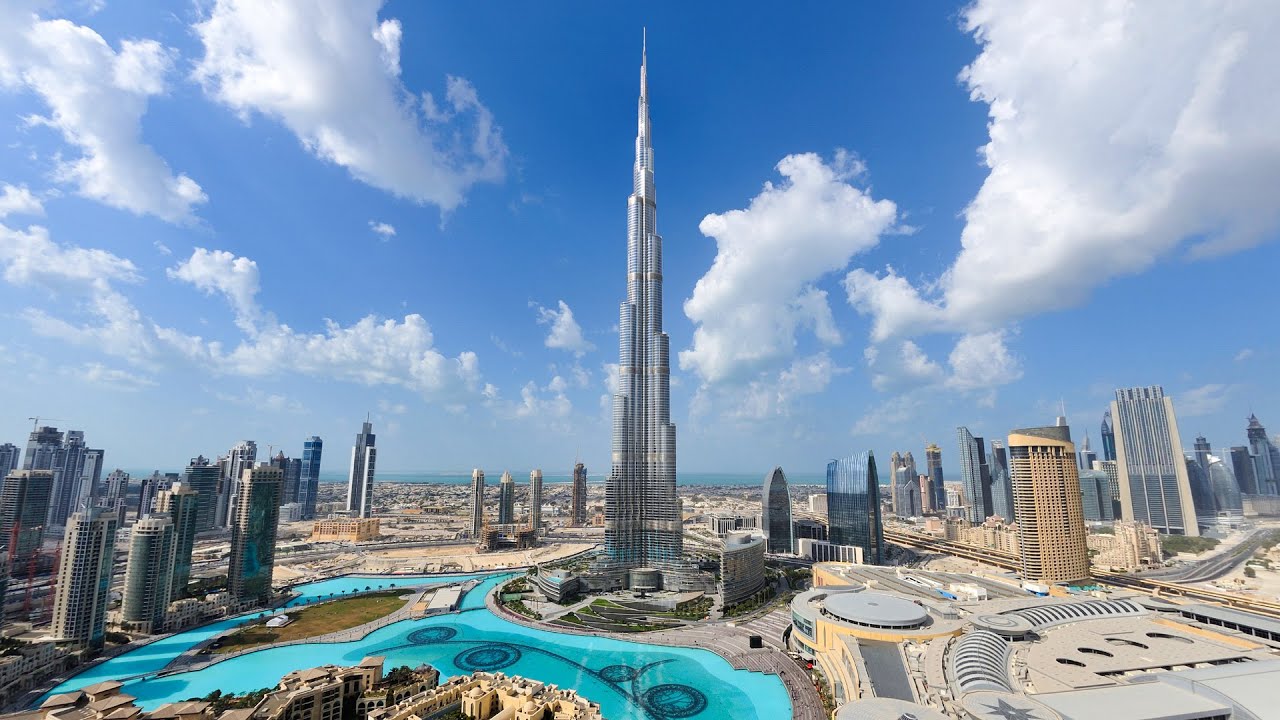 Our journey begins at the iconic Burj Khalifa, the tallest man-made structure on the planet. Rising to a staggering 828 meters, this architectural marvel offers breathtaking panoramic views of the city from its observation decks. At the Top and At the Top Sky, you can gaze out at the Dubai skyline, the Palm Jumeirah, and the vast desert beyond, creating a memorable experience that will leave you awe-struck.
Palm Jumeirah - A Man-made Wonder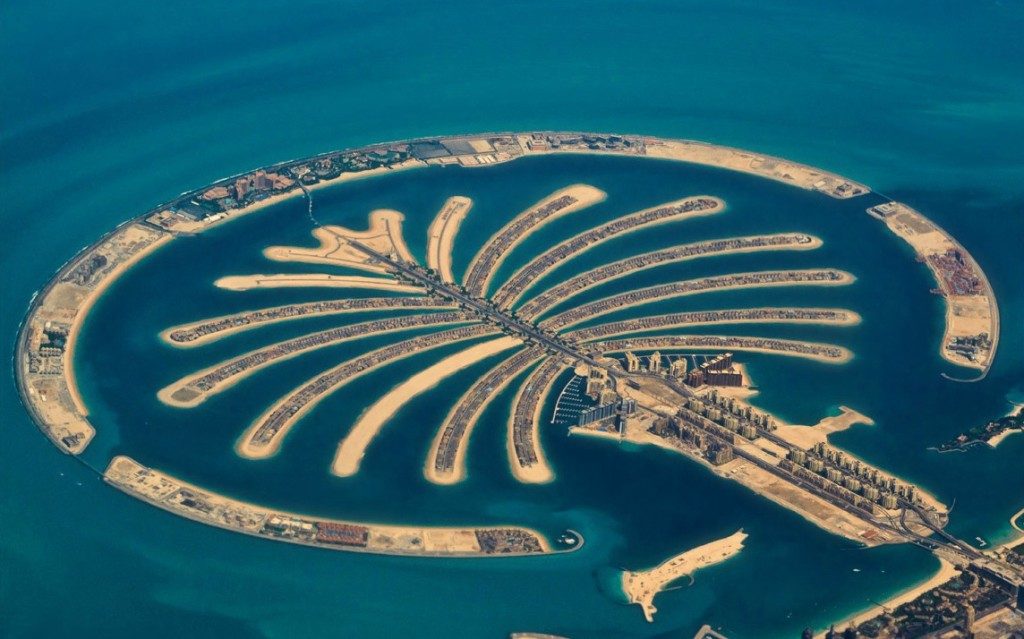 Palm Jumeirah, a palm-tree-shaped artificial island, is a symbol of Dubai's ambition and innovation. Home to some of the world's most luxurious resorts and hotels, including Atlantis, The Palm, and the One&Only The Palm, this man-made wonder is a prime destination for beach lovers, water sports enthusiasts, and those seeking a lavish escape.
Dubai Marina - A Modern Oasis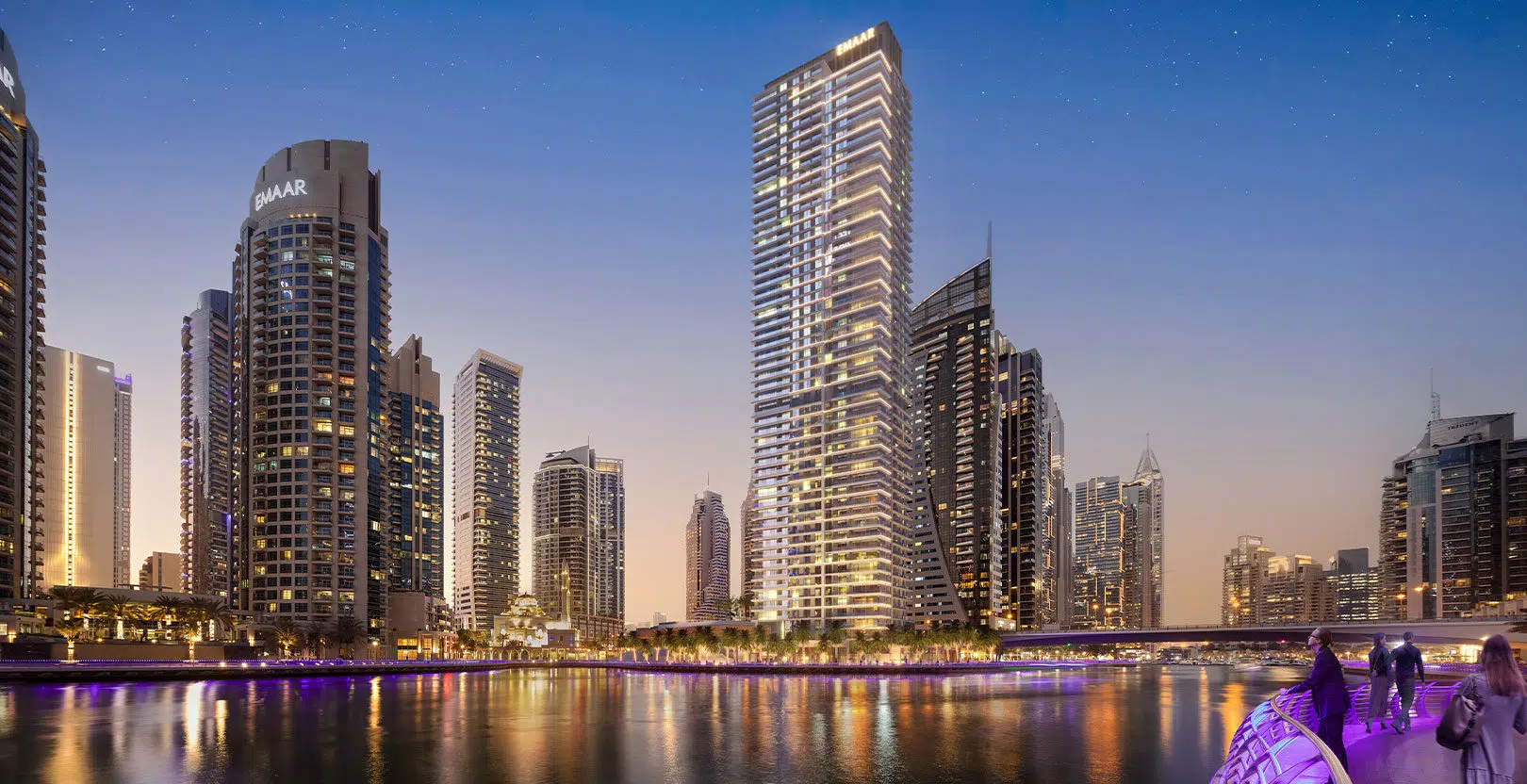 Dubai Marina is a bustling waterfront district where the city's futuristic skyline meets the serene waters of the Arabian Gulf. Stroll along the Marina Promenade, enjoy a canal cruise, or dine in one of the many trendy restaurants. This lively neighborhood offers a dynamic blend of shopping, dining, and entertainment options.
Dubai Opera - A Cultural Centerpiece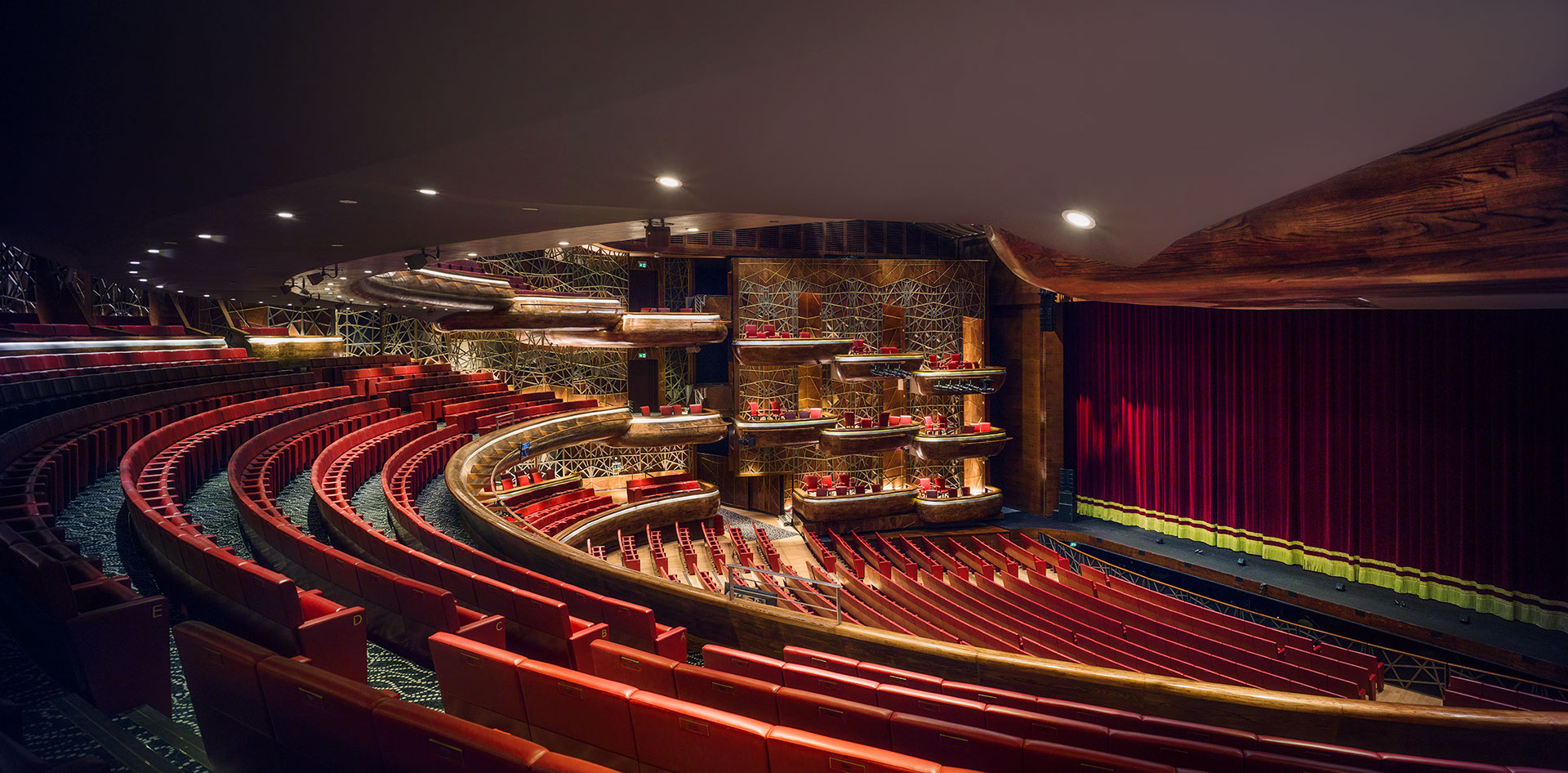 The Dubai Opera is a stunning addition to the city's cultural scene. With its contemporary design and world-class performances, it has become a hub for arts and entertainment. From opera and ballet to concerts and theater, this venue provides a sophisticated and memorable cultural experience.
Jumeirah Mosque - A Cultural Gem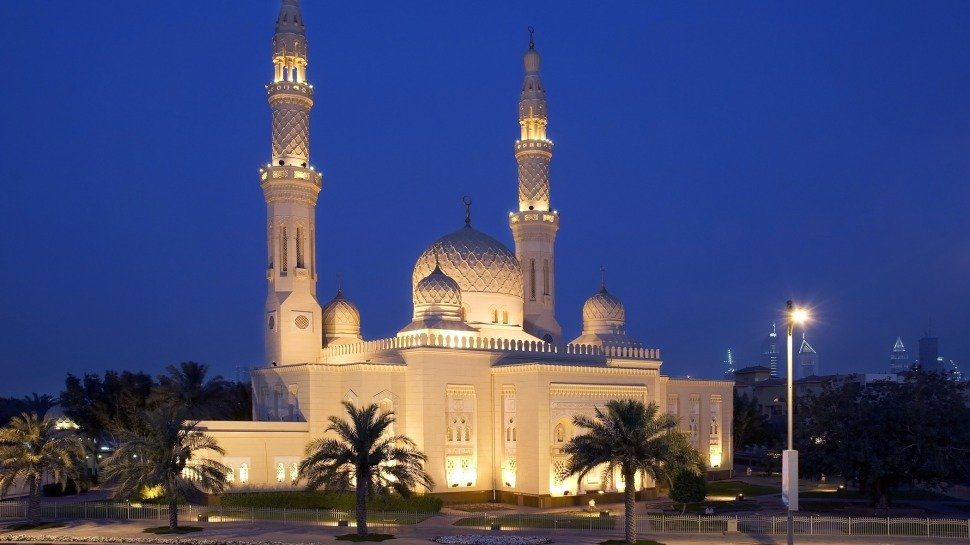 Jumeirah Mosque is not only a beautiful piece of Islamic architecture but also a symbol of Dubai's cultural diversity. Open to non-Muslim visitors, the mosque conducts guided tours to help you gain a deeper understanding of Islamic culture and traditions. This is a must-visit for those interested in experiencing the rich heritage of the city.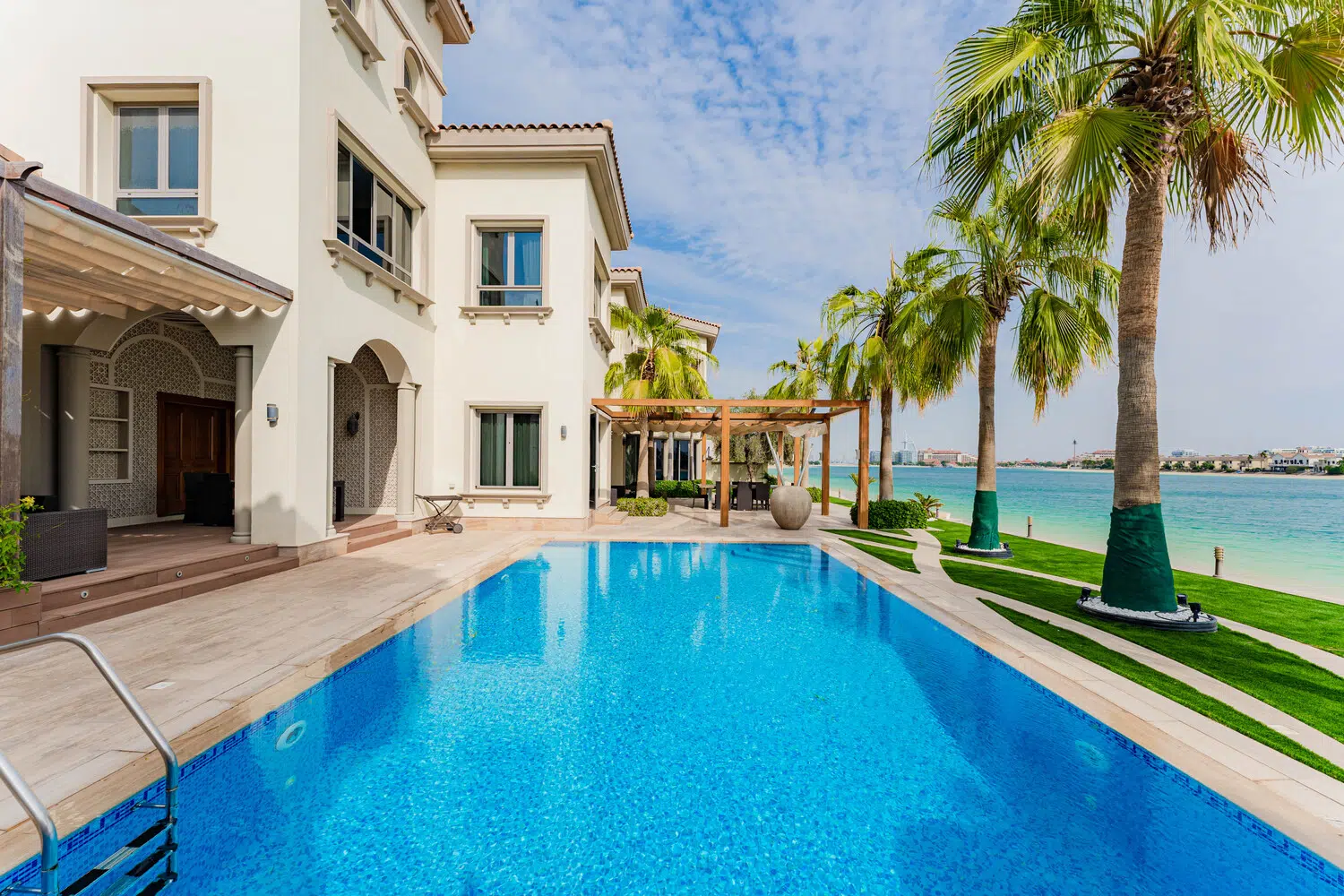 Dubai's skyline has been transformed into a stunning urban marvel over the years, and the driving force behind this architectural wonderland are the city's construction companies. These entities play a pivotal role in the development of the emirate, constructing iconic skyscrapers, lavish resorts, and modern infrastructure. With a focus on innovation, precision, and an unwavering commitment to quality, Dubai construction companies have made a mark not only locally but also on the global stage. Whether you're considering a residential project, a commercial development, or a massive public infrastructure venture, Dubai construction companies offer the expertise and capabilities to turn your visions into breathtaking reality. Their dedication to excellence and state-of-the-art technology ensures that Dubai's construction industry remains at the forefront of innovation and sophistication, contributing to the emirate's continued growth and prosperity. If you're seeking construction services that blend modernity with precision, Dubai's construction companies are your go-to partners for building a brighter future in this dynamic city.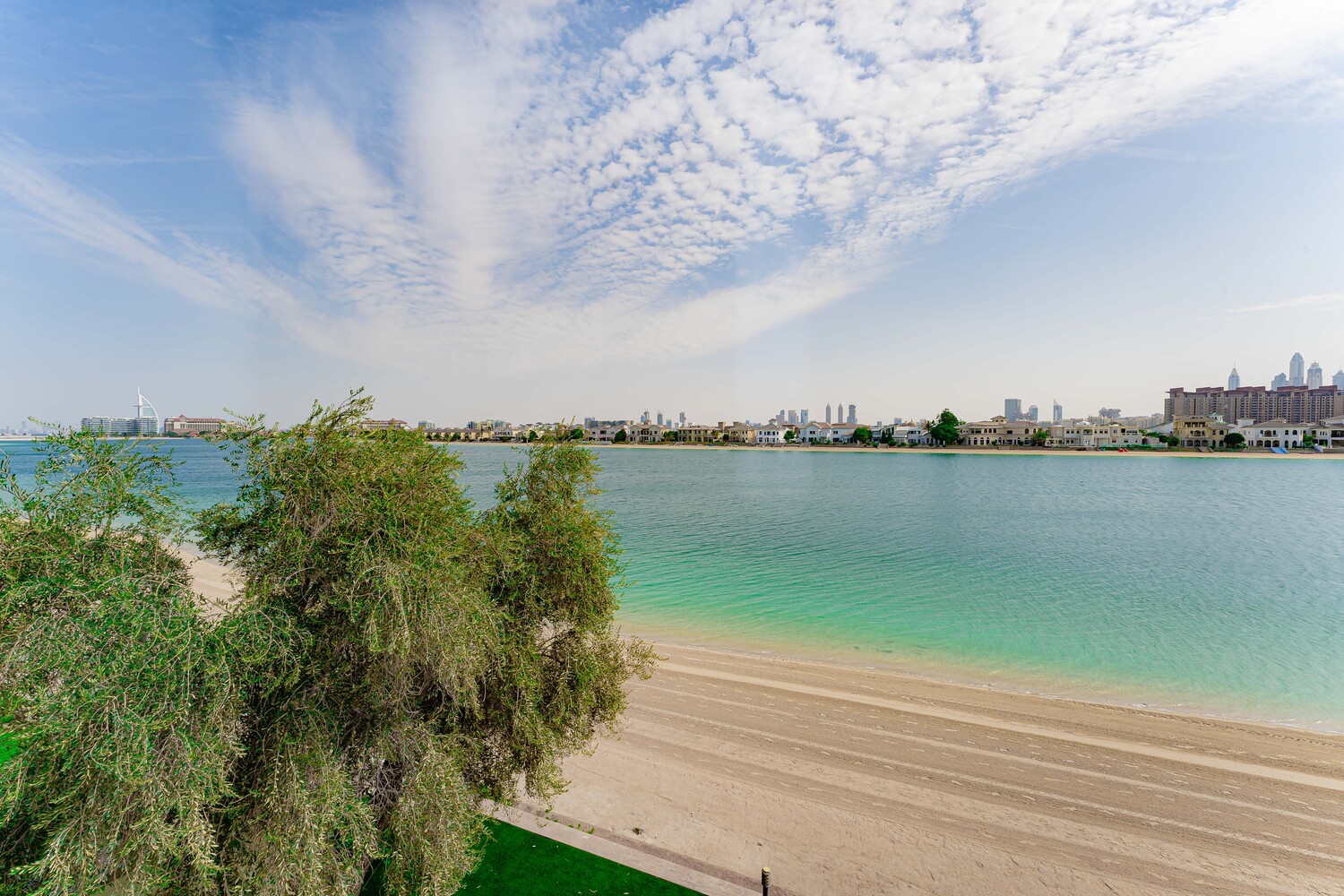 Owning a house in Dubai has long been a dream for many, and now, it's becoming more accessible than ever with the option to purchase properties in installments. Dubai's real estate market has evolved to offer flexible payment plans that cater to a wide range of budgets, making homeownership a reality for residents and investors alike. These installment plans, often structured over several years, reduce the upfront financial burden, making it an attractive proposition for those looking to invest in the city's thriving real estate sector. With various developers offering installment options, potential homeowners can choose properties that align with their financial goals, all while benefiting from Dubai's vibrant lifestyle, strong economy, and tax-friendly environment. Embrace the opportunity to make Dubai your home through convenient installment plans, bringing you one step closer to the house of your dreams in this cosmopolitan city.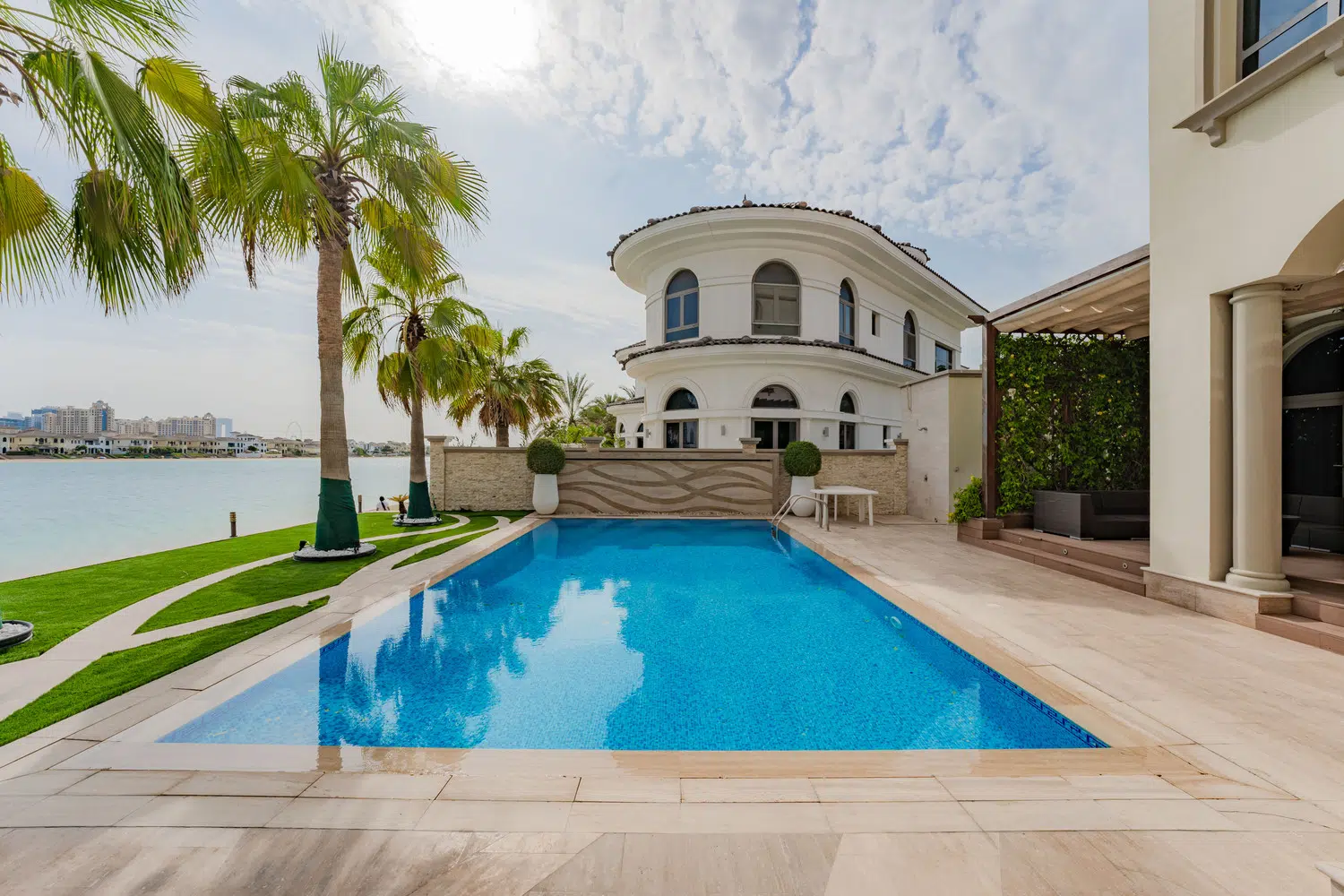 The synergy between Turkish real estate agents and Dubai's dynamic property market has become increasingly apparent in recent years. These professionals bring a unique blend of expertise, cultural understanding, and a global perspective to the city's thriving real estate landscape. Turkish real estate agents in Dubai have a deep-rooted commitment to serving clients with a focus on personalized service, transparency, and integrity. They offer a bridge between the rich traditions of Turkey and the modernity of Dubai, helping both locals and expatriates find their dream homes or investment properties. With their vast network, these agents provide invaluable insights into diverse neighborhoods, properties, and market trends. So, whether you're looking for a cozy apartment or a luxurious villa, consider partnering with Turkish real estate agents in Dubai to navigate the city's real estate scene and embark on a journey to find your ideal property.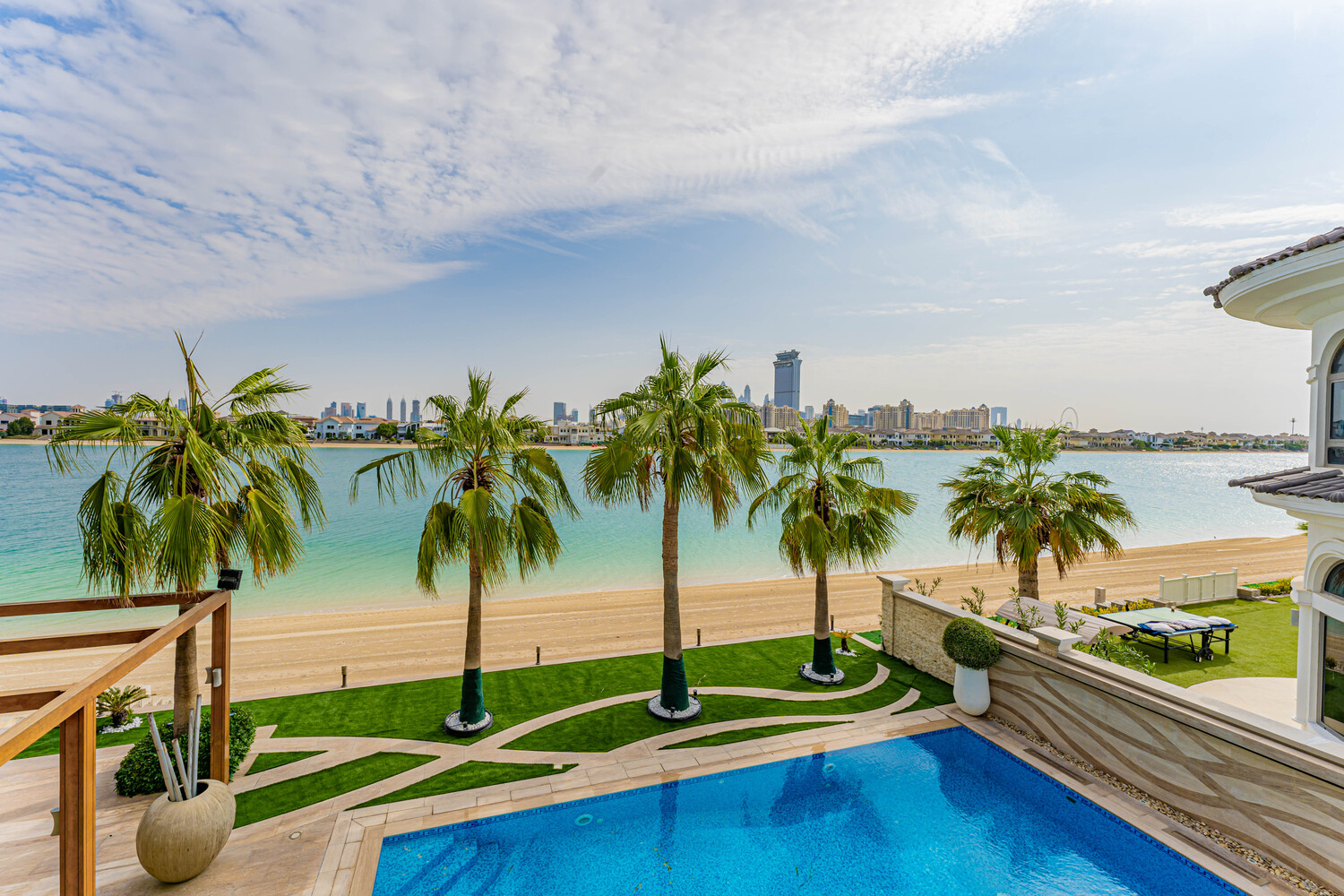 Investing in real estate in Dubai can be a lucrative endeavor, and one of the key factors that investors often consider is the rental income potential of a property. The city's diverse neighborhoods offer a range of options, but some areas stand out when it comes to generating high rental income. Locations like Dubai Marina, Downtown Dubai, and Jumeirah Village are known for their strong demand, appealing amenities, and robust rental yields. Additionally, properties with multiple bedrooms or those located near transportation hubs tend to attract more tenants, contributing to enhanced rental income. To make the most of your real estate investment, it's essential to stay informed about market trends, consult with local experts, and select properties in areas with a history of high rental returns. By investing in houses with the best rental income potential in Dubai, you can enjoy a steady stream of income while benefiting from the city's thriving real estate market.