Property in Alanya
February 23, 2023
0 Comments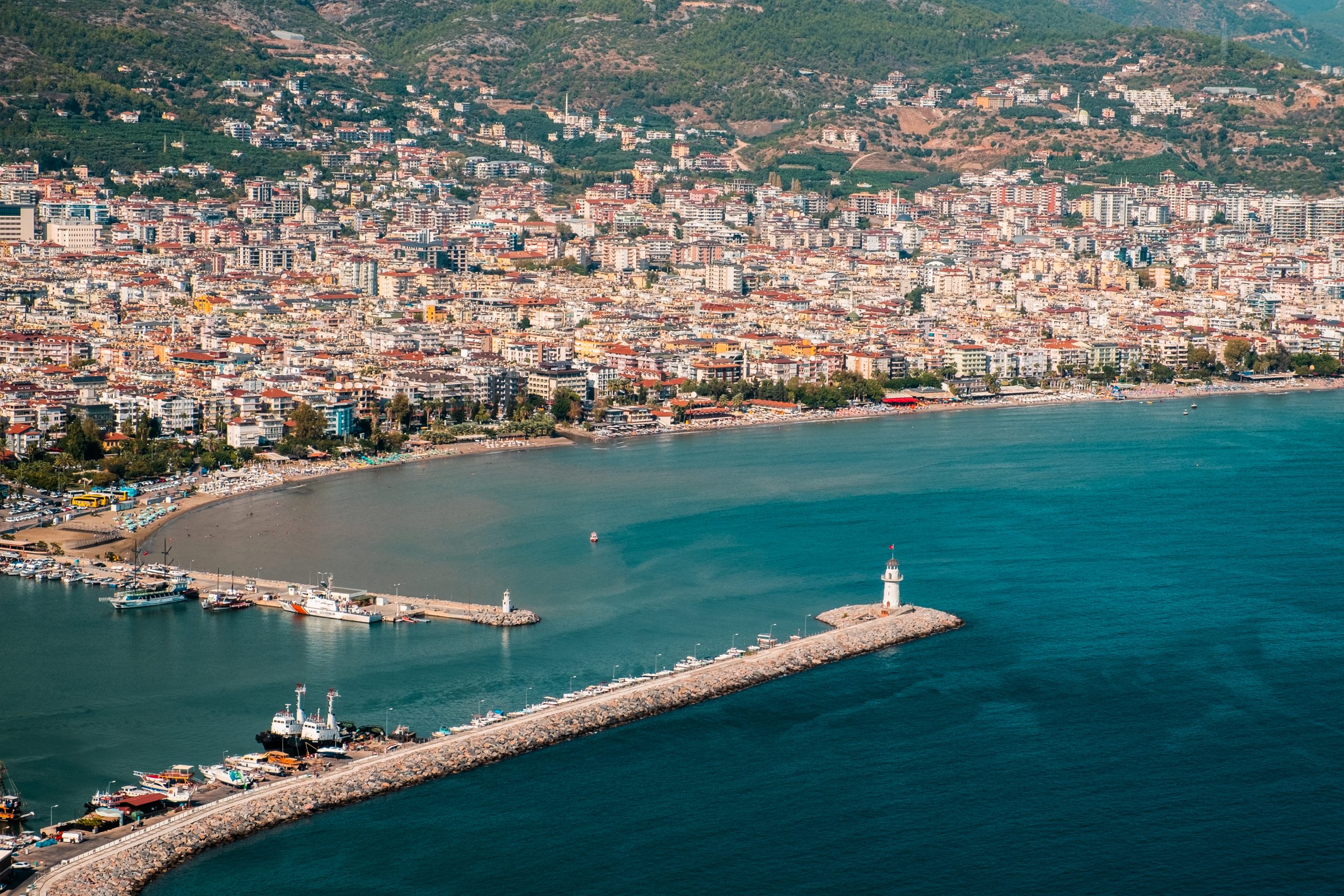 The warm Mediterranean climate, sun, golden sandy beaches, brilliant turquoise sea, entertainment and a variety of other things, Alanya is undoubtedly one of the first holiday destinations that come to mind. With these features, which are suitable for a healthy, quality, and enjoyable life, both local and foreign visitors prefer Alanya and establish their lives in this wonderful region.
Today, Alanya has become an excellent choice for investment and year-round living. So where are the best areas to live and buy property in Alanya? In order to guide you, we have listed the most preferred and best regions in Alanya.
Best Areas to Live and Buy Property in Alanya
Alanya center is one of the most developed regions in Alanya. Almost all of the most important and well-known landmarks that make Alanya popular, such as the world-famous Cleopatra Beach, Red Tower, Alanya Castle, Old Shipyard, and Alanya Harbor are located in this region. In addition to these historical values and natural wonders, you can find various social activities and entertainment opportunities such as many luxury restaurants, cafes, stores of world-famous brands, water sports, and nightclubs in the center.
For example, the most trendy nightclubs and daily boat tours of the city are in Alanya Harbor. While exploring various beach clubs, water sports activities, cafes, and restaurants on Cleopatra Beach, you can watch the whole Cleopatra Beach view from the Alanya cable car.
Apart from leisure, sports, and social activities, the Alanya center is one of the most comfortable areas in Alanya because people have easy access to a variety of social and public amenities. Numerous private hospitals, health clinics, pharmacies, shopping centers, municipal institutions, schools, intercity bus stations, and many more can be found here.
Properties in Alanya center have an advantageous location as they are close to the beach and surrounded by social facilities. Residential complexes are secure and suitable for peaceful family life. Thanks to the new housing projects, you don't even need to leave your apartment to experience the holiday life.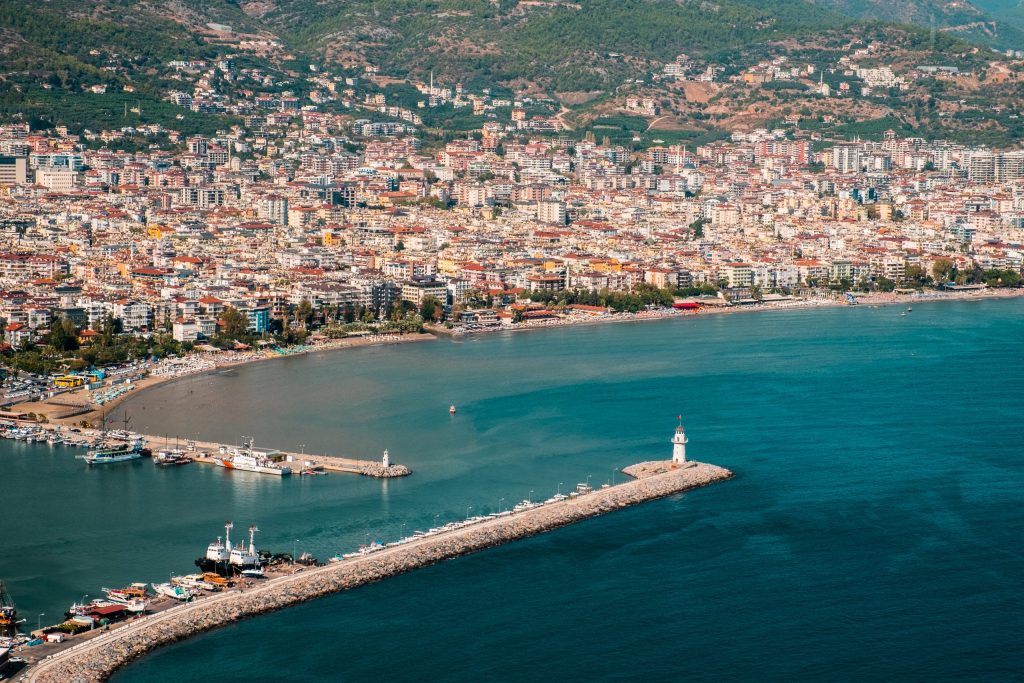 Oba, which has gone through a rapid development and centralization process in recent years, has made its name among the most developed regions of Alanya in a short time. Key features of the region include its suitable infrastructure for construction, proximity to the central city, stunning Mediterranean coastline, and well-developed social and public services. Thanks to these advantages, Oba has attracted both private and public sector investment and has hosted many commercial properties, luxury residential complexes, and exclusive 5-star hotels. Alanya's largest hospital, the largest shopping center, and the new town hall are located in this area.
There are mostly low-rise and luxury housing projects in the region where demands are increasing day by day. All of the houses are within walking distance of almost all amenities and the sea. If you want to buy a sea view or seafront apartment in Alanya, Oba will be the best choice. View the best selection of properties for sale in Oba.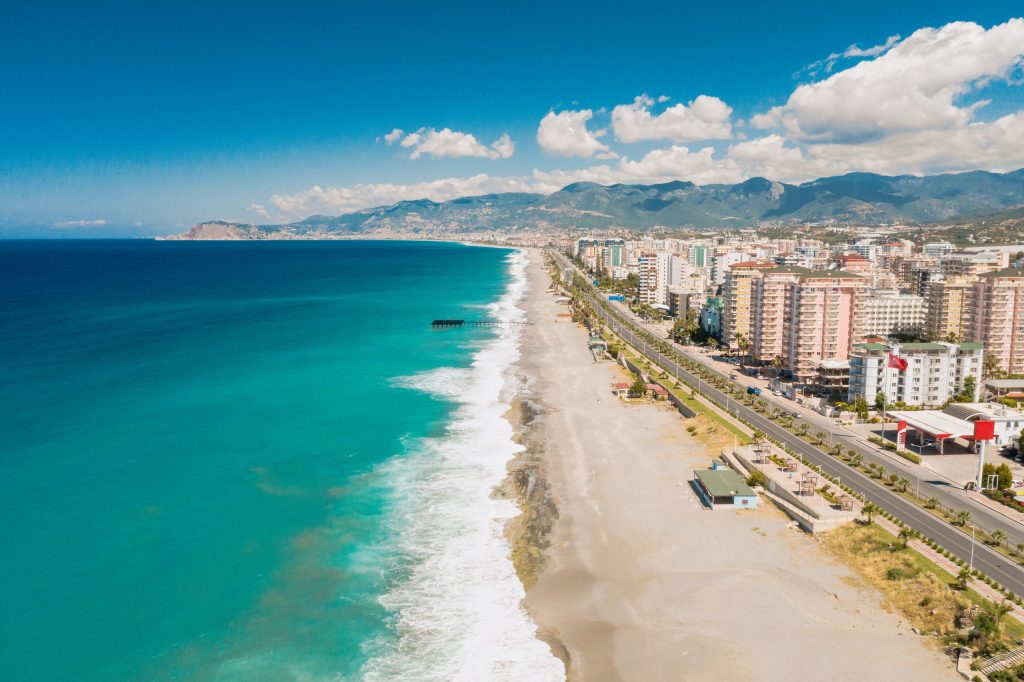 Mahmutlar is one of the most trendy districts among foreigners in Alanya. Many residential complexes with 5-star hotel concepts are situated in the region. One of the reasons Mahmutlar is so popular among foreigners is that it offers a larger version of the city center's social amenities. You can find large and wide boutiques, fitness centers, and sites with swimming pools. Like all other coastal Alanya districts, Mahmut has beautiful sandy beaches and a brilliant sea. In addition, Mahmutlar has easy access to the city center with only an 8 km distance and great public transport.
Houses in Mahmutlar are generally high-rise and have modern & stylish designs. Like the residential complexes, commercial properties have also large and wide spaces. Due to the increasing foreigner population in the region, properties for sale in Mahmutlar have a great level of rental and investment potential.
Avsallar offers the most joyful and family-friendly beaches in Alanya, thanks to the sand-covered sea surface and shallow depth, making it ideal for children. Social activities are mostly related to water sports and trekking thanks to Avsallar's beautiful sea and lush public parks. In addition, this region has the most beautiful and lush picnic areas. Incekum Forest Camp, one of the best-known picnic spots in Alanya, is located in Avsallar.
There are high-rise properties and especially residential complexes in Avsallar. Thanks to its wonderful beach, calm atmosphere, and modern housing projects, Avsallar attracts many foreigners. If you are looking for a brand new apartment with proximity to the beach, apartments for sale in Avsallar will definitely meet your demands.
Compared with the other districts of Alanya, Kestel offers a more tranquil and peaceful atmosphere to its residents. The building structures in Kestel mostly consist of low-rise buildings and complexes. Most of the residential complexes are situated on the Kestel's coastline. Due to that reason families or individuals that seek a pleasant neighborhood mostly choose Kestel apartments as their home. In recent years Kestel's social amenities have developed and new shopping centers, cafes, restaurants, pharmacies, polyclinics, and walking paths are placed in the region.
If you are wanted to benefit from Alanya's sea view, sea view apartments for sale in Kestel will be a fascinating option for you.
Kargıcak is one of the city's most serene and family-friendly regions. Since it is a new residential area, the infrastructures of the buildings are solid and built with the latest technology. The area usually includes detached villas, semi-detached villas, and low-rise buildings, and most of the houses either have sea views or lush hills and mountain views.
The majority of the houses in Kargicak put a priority on privacy, so residents can enjoy private pools, gardens, and a variety of other private social amenities. Like all other coastal districts of Alanya, Kargıcak has brilliant sea and sandy beaches.  Also, you can find walking and cycling paths along the beachside.
Similar to Kargıcak, the Tepe district is also one of the city's most tranquil and family-friendly areas. The general construction types of the Tepe neighborhood are private villas and low-rise buildings. Villas in Tepe offer luxurious designs and are fully detached. Apart from the other neighborhoods of Alanya, the region offers its residents a panoramic view of the city, the sea, and Alanya's famous castle, with the advantage it takes from the high altitude.
If you are putting privacy as a priority, fully detached villas in the Tepe region will meet your demands with panoramic sea views and luxurious designs.
Contact Us to Buy a Property in Alanya
If you dream of living in Alanya and want to own a property, do not hesitate to contact us! We will be glad to send you a hand-picked listing and arrange a viewing tour to show you the mentioned properties.