Mola Istanbul Devremülk
November 6, 2023
0 Comments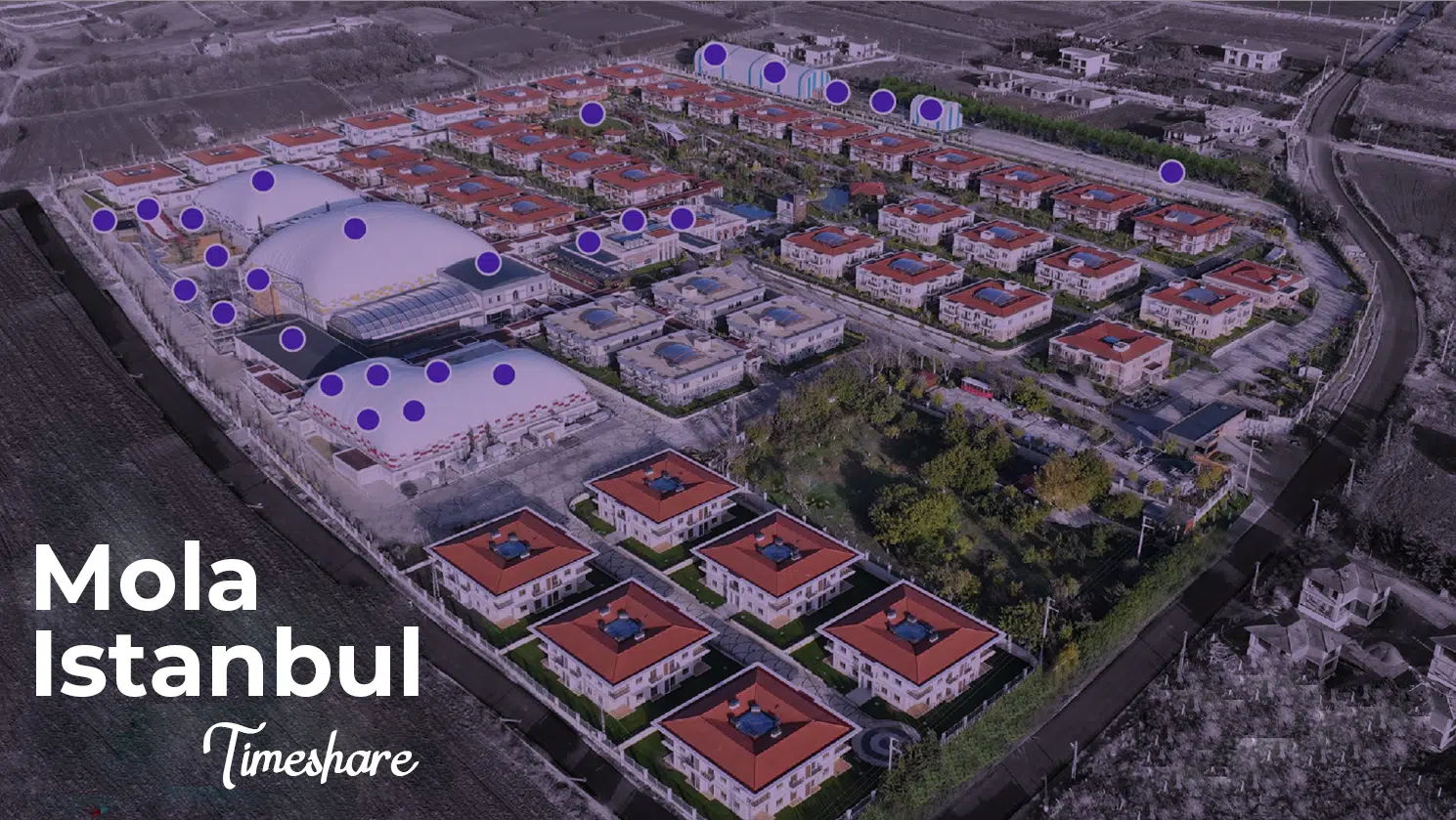 Mola Istanbul Timeshare offers you the perfect opportunity to live your dream holiday in one of Istanbul's most popular holiday destinations. In this article, we will get to know Mola Istanbul Timeshare closely, discover the opportunities it offers and the appeal of this wonderful holiday village. For those who want a quiet getaway in Istanbul, this article will definitely be interesting.
Accommodation options at Mola Istanbul include luxury apartments and villas. These units are designed with comfortable beds, fully equipped kitchens and stylish interiors. You can prepare your own meals or enjoy delicious Turkish cuisine at nearby restaurants.
The property offers direct access to a private beach. This is a great advantage for vacationers who want to enjoy the sea and sunbathe. The beach is clean and well maintained, ensuring that guests have a pleasant time.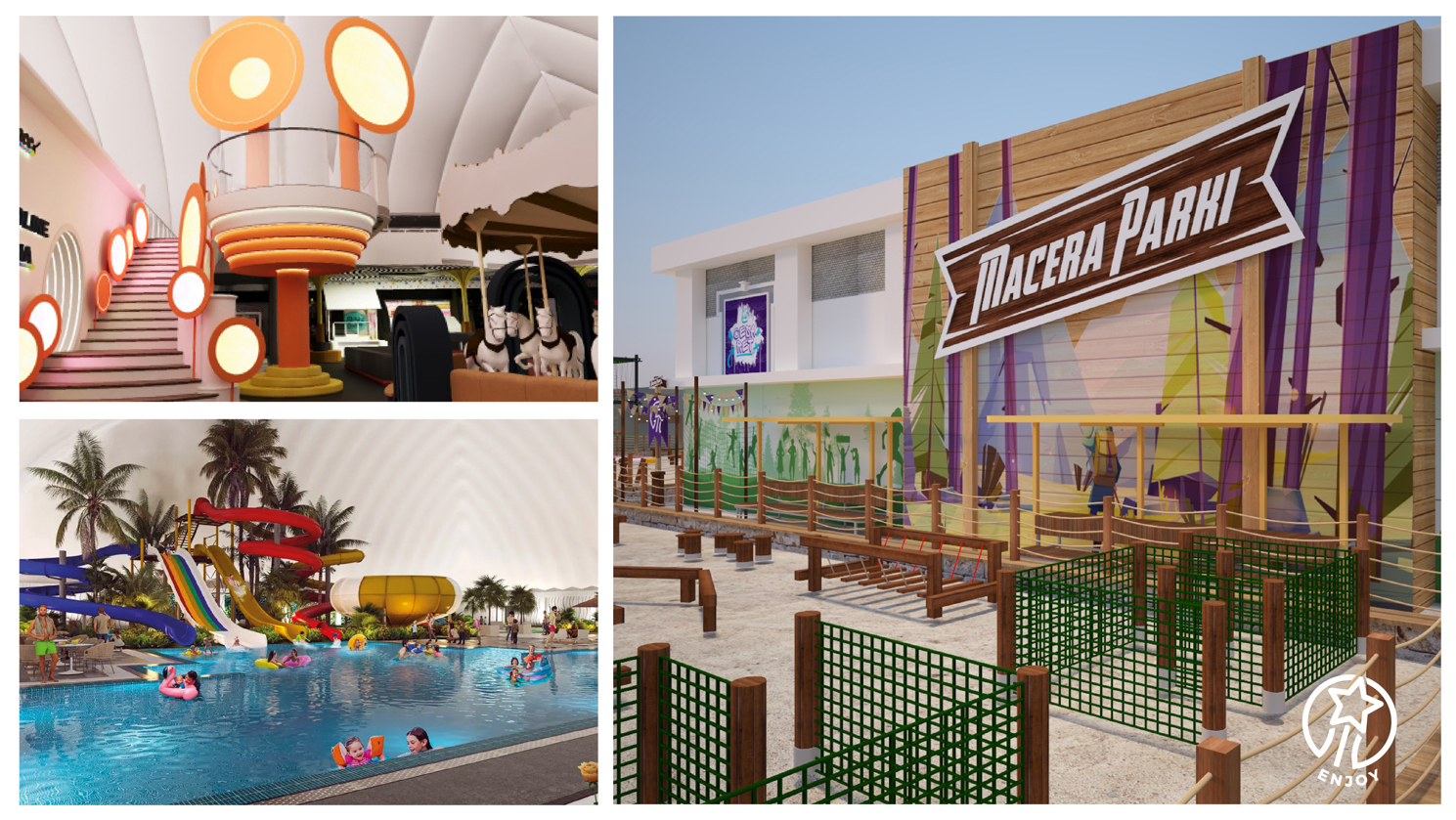 Mola Istanbul offers a range of activities and entertainment options for vacationers. On-site facilities such as swimming pools, children's playgrounds, sports courts and a fitness center are available. It also provides easy access to nearby historical and tourist attractions, allowing you to explore Istanbul's rich cultural heritage.
Mola Istanbul Timeshare is located in an area surrounded by natural beauty. The resort is surrounded by woodlands and sea views, offering guests a peaceful and relaxing vacation experience.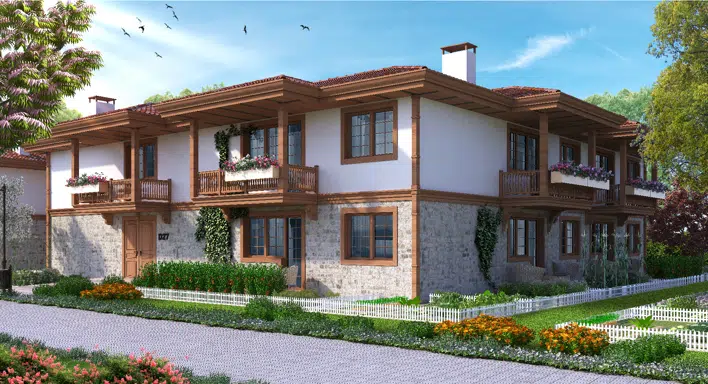 Mola Istanbul Timeshare is a resort that stands out as one of the favorite holiday destinations in Istanbul. This unique holiday complex offers guests an unforgettable vacation experience with its proximity to warm sandy beaches, comfortable accommodation options and extensive amenities. Luxury apartments and villas offer the perfect accommodation experience, while private beach access and a variety of entertainment options cater to the needs of vacationers. In addition, surrounded by natural beauty, Mola Istanbul Timeshare offers the perfect option for a peaceful getaway. For those looking for a vacation in Istanbul, this resort is an ideal choice for those who want to get away from the hustle and bustle of the city and enjoy nature.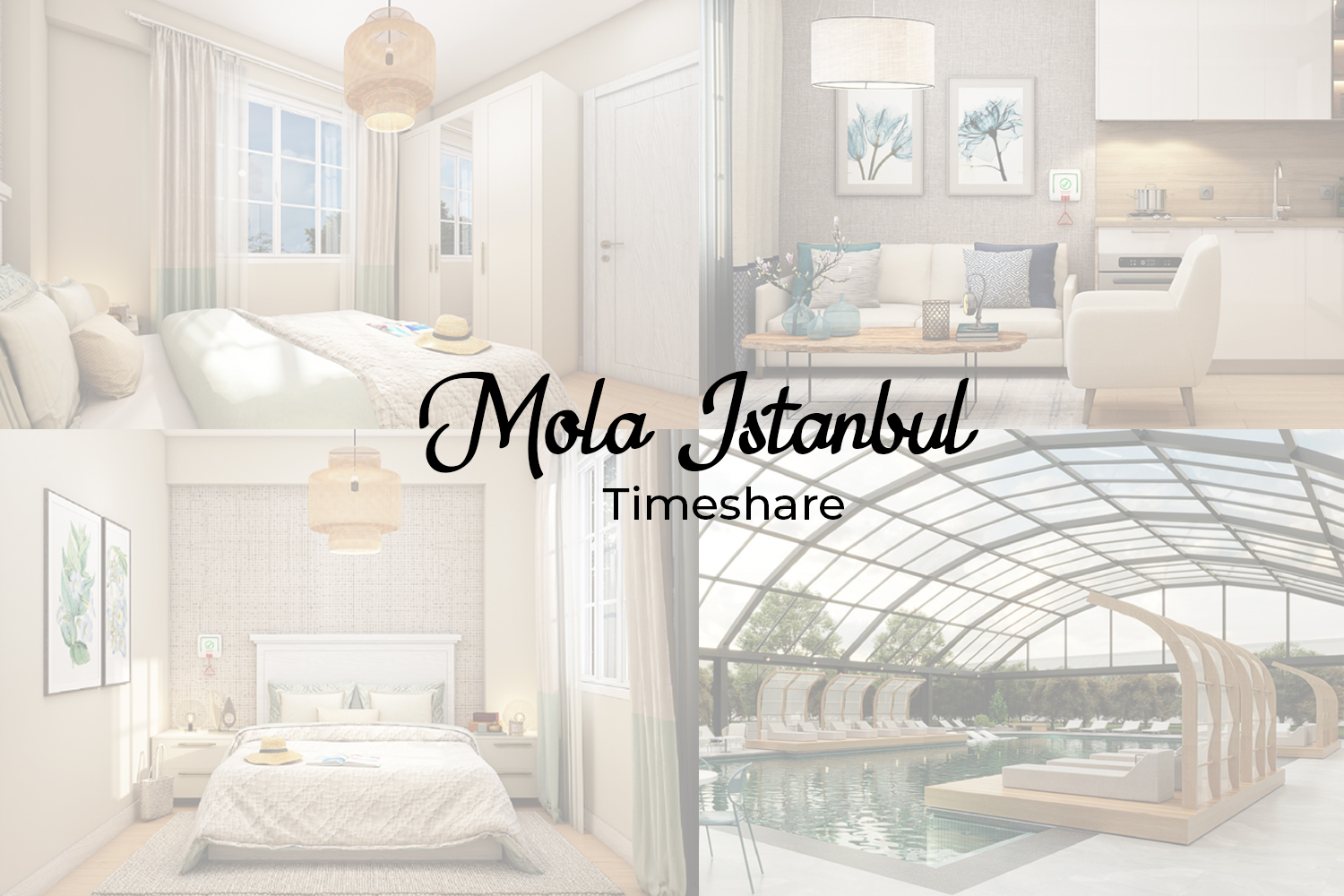 Timeshare refers to a vacation concept whereby people who own private property for vacation or recreational use rent it out to other people for certain periods of time. Such properties, usually located in luxury resorts or holiday complexes, allow owners to use their own property during vacation periods, while the rest of the time it can be rented to other people. Timeshare offers freedom and convenience to vacationers, as it allows them to vacation in different places each time and can also be used for investment purposes. This type of vacation concept is especially popular for people who vacation frequently and want to explore different places.
| APARTMENT TYPE | TYPE | MAX CAPACITY | MIN PRICE | MAX PRICE |
| --- | --- | --- | --- | --- |
| FAMILY SUITE | 1+1 | 2+2 | $906.500 | $1.300.800 |
| FAMILY SUITE | 1+1 | 2+2 | $1.032.900 | $1.160.600 |
| DELUXE SUITE | 2+1 | 4+2 | $1.360.000 | $1.737.000 |
| GRAND DELUXE SUITE | 2+1 | 4+2 | $1.798.000 | $2.154.000 |
| EXECUTIVE SUITE | 3+1 | 6+2 | $2.100.000 | $2.739.000 |
Built on a huge area of 120 thousand square meters and resembling a thematic village, our settlement is a wonderful holiday village with gardens and residences that do not exceed two floors. Mola Istanbul is located in Silivri, one of the favorite holiday destinations of Istanbul. You can contact us for detailed location.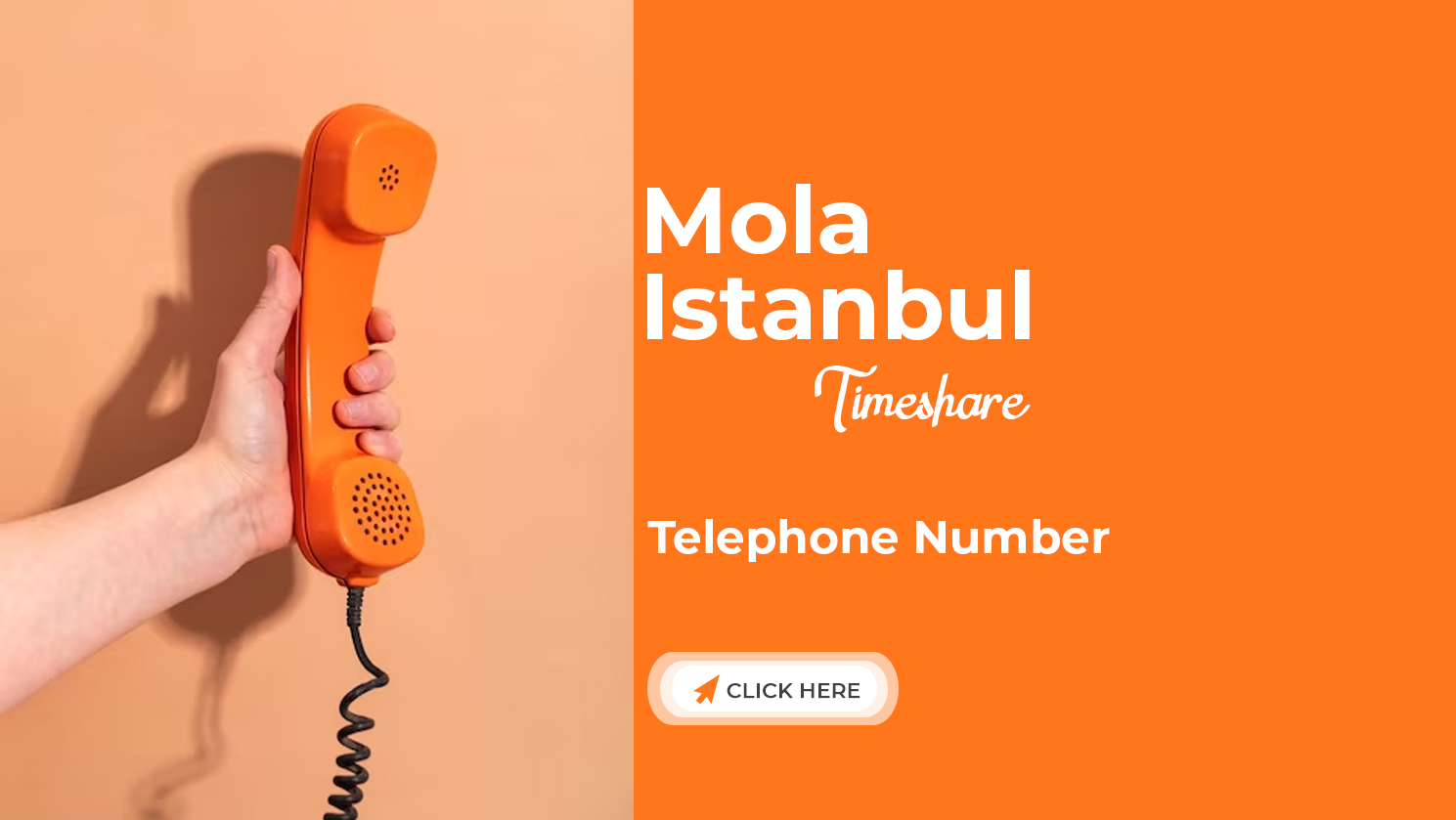 Mola Istanbul Timeshare is an ideal option for those who want to have a perfect vacation experience in Istanbul. With comfortable accommodation, beach access, entertainment facilities and natural beauty, this resort is the perfect place to make unforgettable memories. You may want to consider Mola Istanbul Timeshare when making your vacation plans. It can be a great option to enjoy your vacation in Istanbul in the comfort of home. Contact us for more detailed information and to reach the telephone number!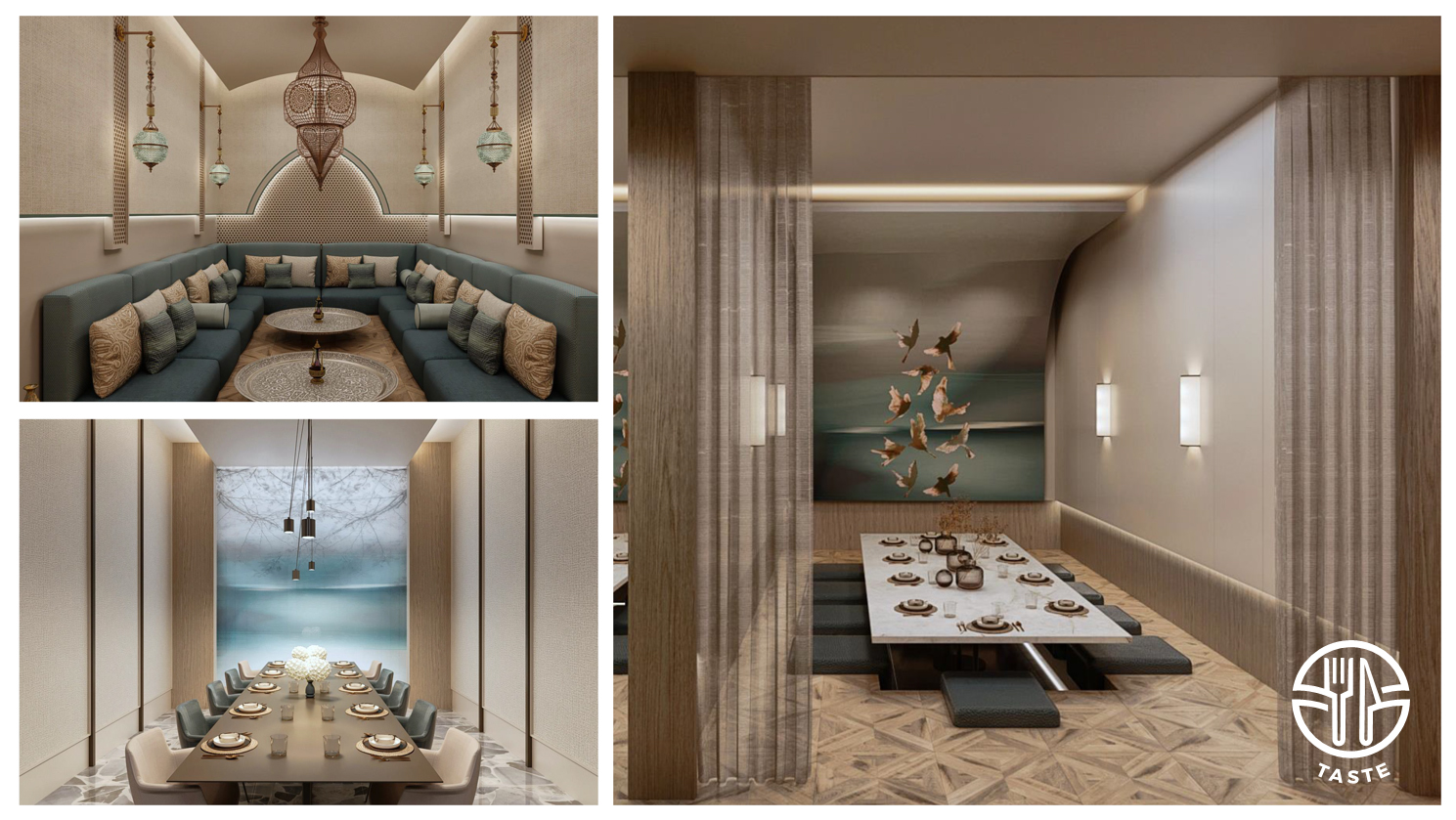 Buying a Timeshare in Istanbul: Key Considerations
Choose a Reputable Developer: Research and select a well-established and reputable timeshare developer in Istanbul. Ensure that they have a solid track record and good customer reviews.

Location Matters: Consider the location of the timeshare property. Do you prefer to stay in the historic Sultanahmet district, the trendy Beyoglu area, or a coastal resort on the Asian side? Location will greatly influence your experience.

Ownership Structure: Different timeshare models exist, including fixed weeks, floating weeks, and points-based systems. Understand which ownership structure suits your needs and preferences.

Costs and Fees: Determine the upfront purchase price, annual maintenance fees, and any other associated costs. Make sure to factor these expenses into your budget.

Exchange Options: If you want more flexibility, check if your timeshare is affiliated with exchange networks like RCI or Interval International. This allows you to trade your weeks for accommodations at other destinations.

Legal Aspects: Ensure you understand the legal aspects of timeshare ownership in Turkey. It's advisable to consult with a local attorney who specializes in real estate transactions.
Benefits of Owning a Timeshare in Istanbul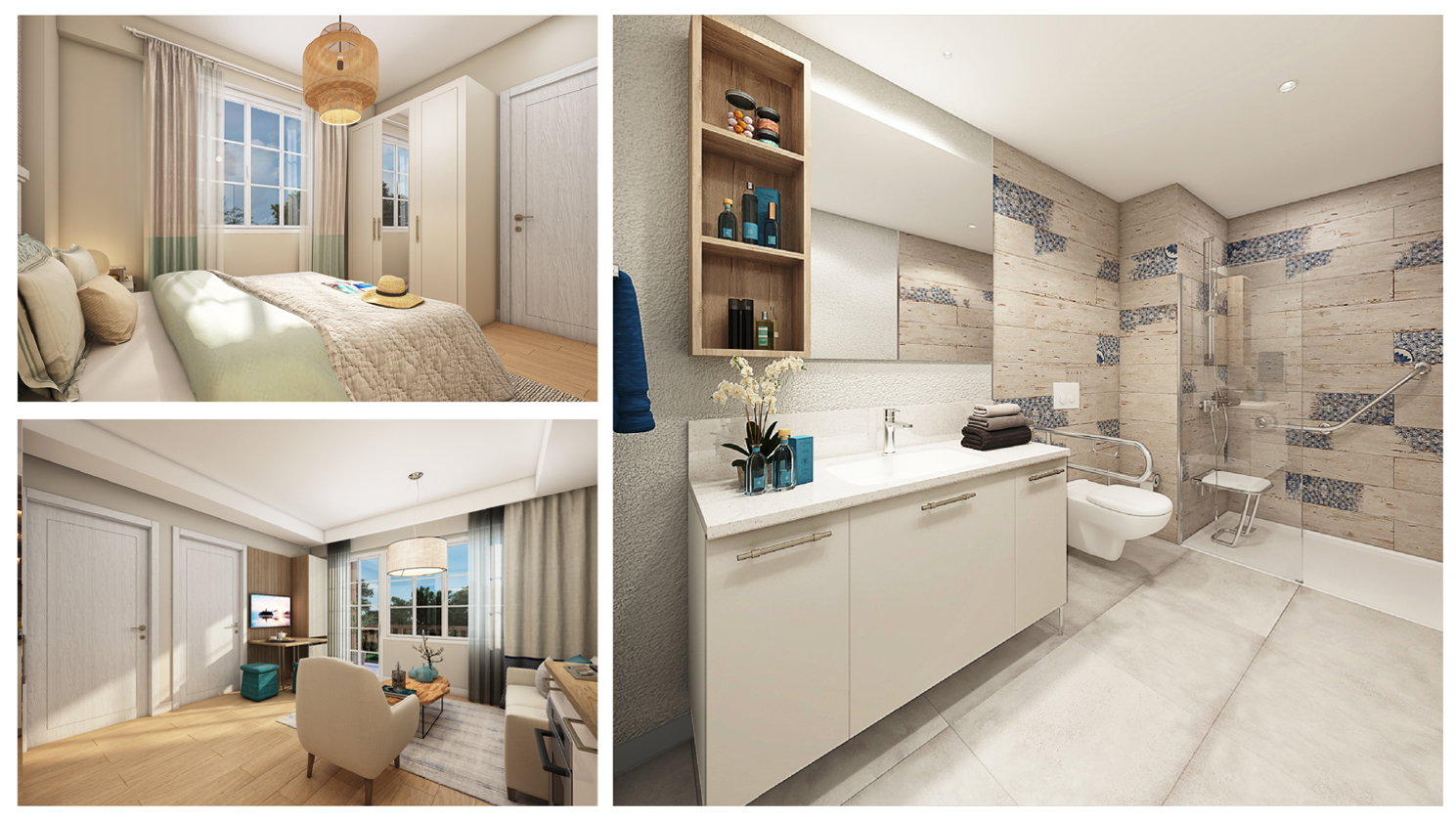 Consistent Vacation Spot: With a timeshare, you have a guaranteed vacation destination each year, eliminating the stress of finding accommodations.

High-Quality Amenities: Timeshare properties often come with top-notch amenities, including pools, spas, and restaurants, ensuring a luxurious stay.

Investment Potential: In a city like Istanbul, property values can appreciate over time, potentially making your timeshare a sound investment.

Affordability: Timeshares can be a cost-effective way to enjoy luxury accommodations, as the upfront purchase price is typically lower than owning a vacation home.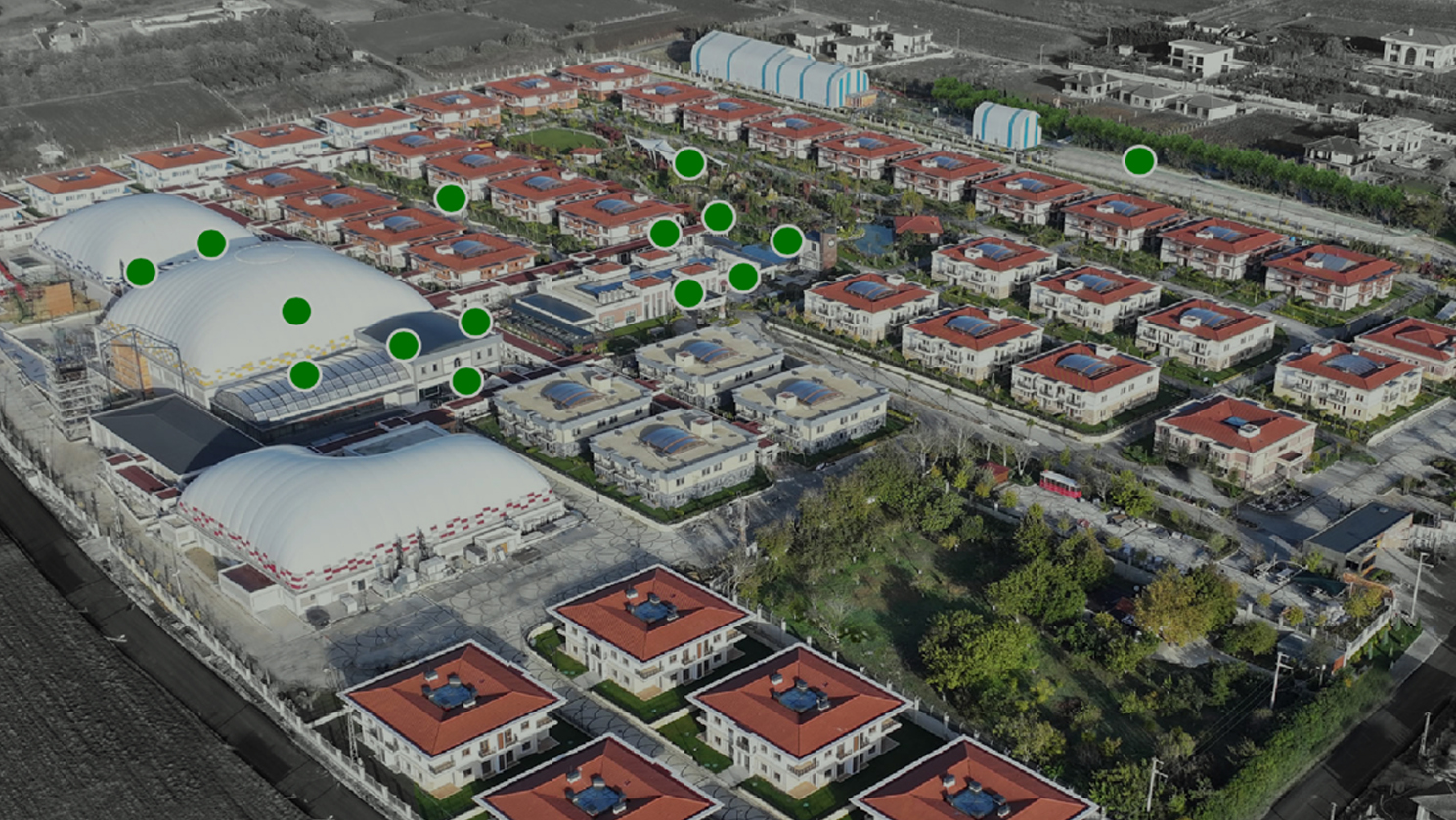 Vacationing should be a relaxing and enjoyable experience for everyone. But not every vacation means you have to stay in a hotel. Renting a summer timeshare is the perfect way to make your vacation more private and comfortable.
What is a Summer Timeshare?
A vacation timeshare is a property structure where vacationers share a vacation residence for a set period of time, usually a week. This gives vacationers the opportunity to vacation in the same place on a specific date each year. Summer timeshares come in many different types, so it is important to choose the one that best suits your needs and preferences.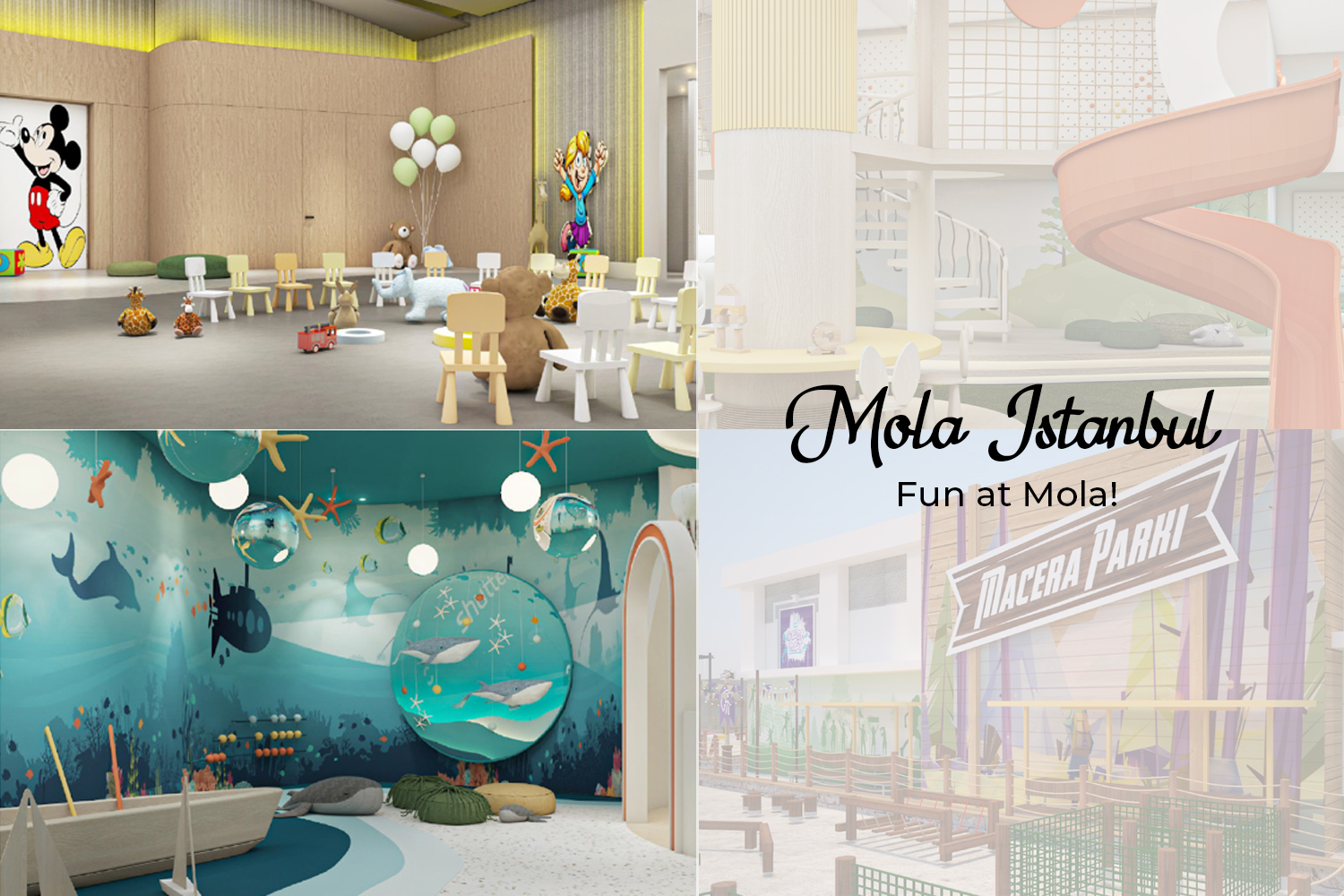 Mola Istanbul Timeshare Silivri is a holiday village located in the beautiful Silivri district of Istanbul. This resort offers comfortable accommodation units located close to warm sandy beaches. Mola Istanbul Timeshare Silivri responds to the needs of vacationers by offering different accommodation options. Vacationers can enjoy both the sea and city life here. You can also have a fun vacation experience with activities within the facility or in the immediate vicinity. Mola Istanbul Timeshare Silivri can be an attractive option for those who want to have a peaceful and enjoyable vacation in Istanbul. Click the button to visit the facility and get detailed information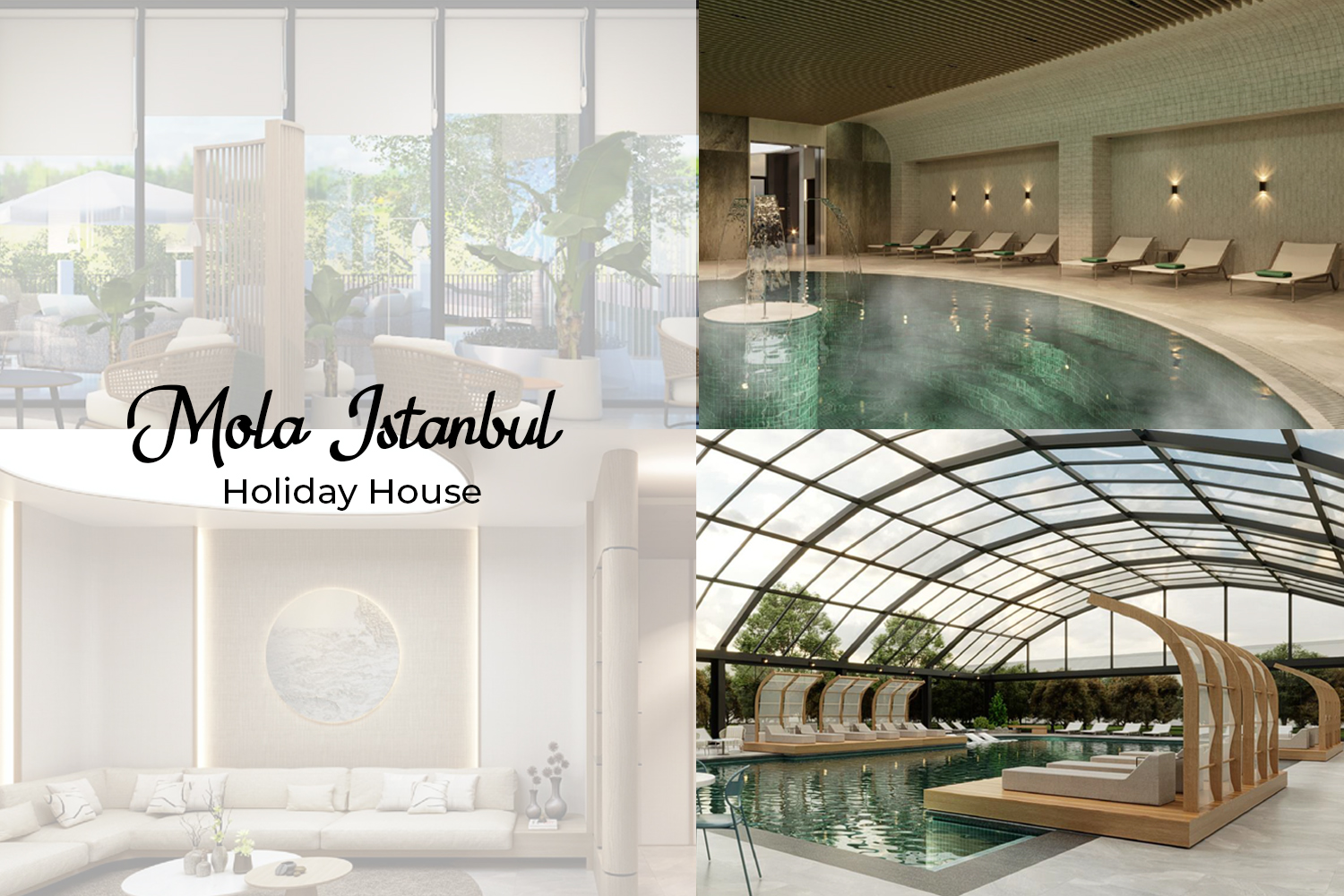 From stage shows to the adventure park, from the fairground to the Aquapark, Mola hosts more than 250 activities and you will have fun with your family to the fullest.
You will read a book in the comfortable seating group in your garden, take a walk in the morning accompanied by the sounds of birds in the trees, and enjoy the lake by lying on the lush green grass. With a Spa center that will help you relieve the stress of city life and restaurants with special selections from world cuisine, we promise you an experience like you have never experienced before.
All the details of your apartment in Mola, one of the mansions with gardens and courtyards, have been specially designed for your comfort. You will feel at home in your ready-to-use and furnished apartment and you will love our details that make your life easier.