Iz Marin Villa For Sale
September 20, 2023
0 Comments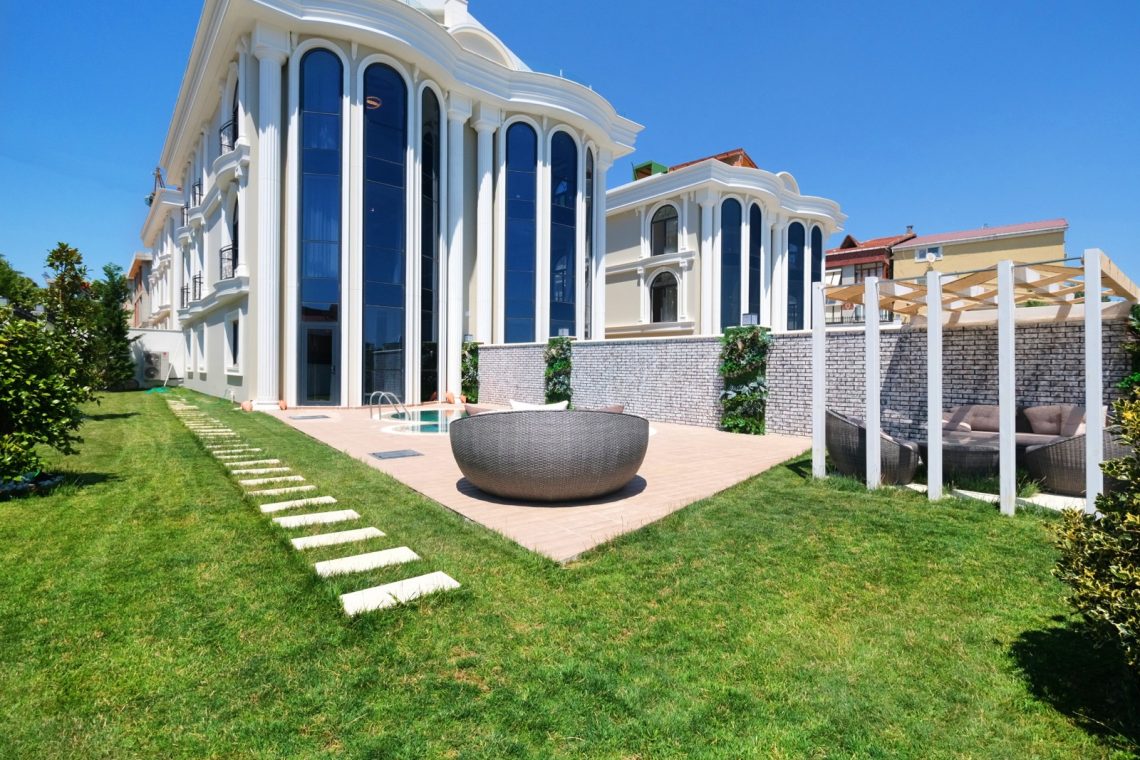 Iz-Marın Villas, the exclusive address of the promise of independent life, are located in Mimarsinan, Buyukcekmece, the most special and popular neighborhood of Istanbul, on an area surrounded by greenery where you can be in touch with the sea and nature. Iz-Marın Villas, designed in a classical architectural style, come to life as a line that reflects the harmony of magnificence and simplicity. It opens the door to a sparkling world for you and your loved ones with its unique nature and superior features that complement its unique sea view. Whatever you expect from life in Istanbul in terms of luxury, comfort, prestige, privilege and exclusivity comes as the beginning of a new life with Iz-Marın Villas.
Iz-Marın Villas, built on an area of ​​5367 m² in Mimarsinan, Buyukcekme, Istanbul, is the product of a private life-oriented approach with its classical architecture reflecting the palace magnificence. In detached villas, everything from the garden to the pool, from the Turkish bath to the sauna, from the gym to the parking lot, from the barbecue area to the camellia, belongs only to you and your loved ones. Iz-Marin Villas, at the peak of luxury comfort and prestige, offer palace elegance, seen as meticulousness and quality in every detail, from materials to workmanship, with the peace of the sea and nature. offers it together.
Iz-Marin Villas, a prestige project that raises living standards in Istanbul, is located in Mimarsinan, an exclusive neighborhood known for its view, clean air, sea and green nature. Located on the Istanbul-Buyukcekmece road, Iz-Marin Villas are very close to Istanbul city center. This special location offers the opportunity to easily benefit from all the opportunities of city life, as well as the advantage of being able to use air and sea routes at the transportation point.
AIRPORT – 20 MINUTES
CENTER – 3 MINUTES
BEACH  – 1 MINUTES
HOSPITAL – 5 MINUTES
COLLAGE AND SCHOOL – 1 MINUTES
SHOPPING MALL – 5 MINUTES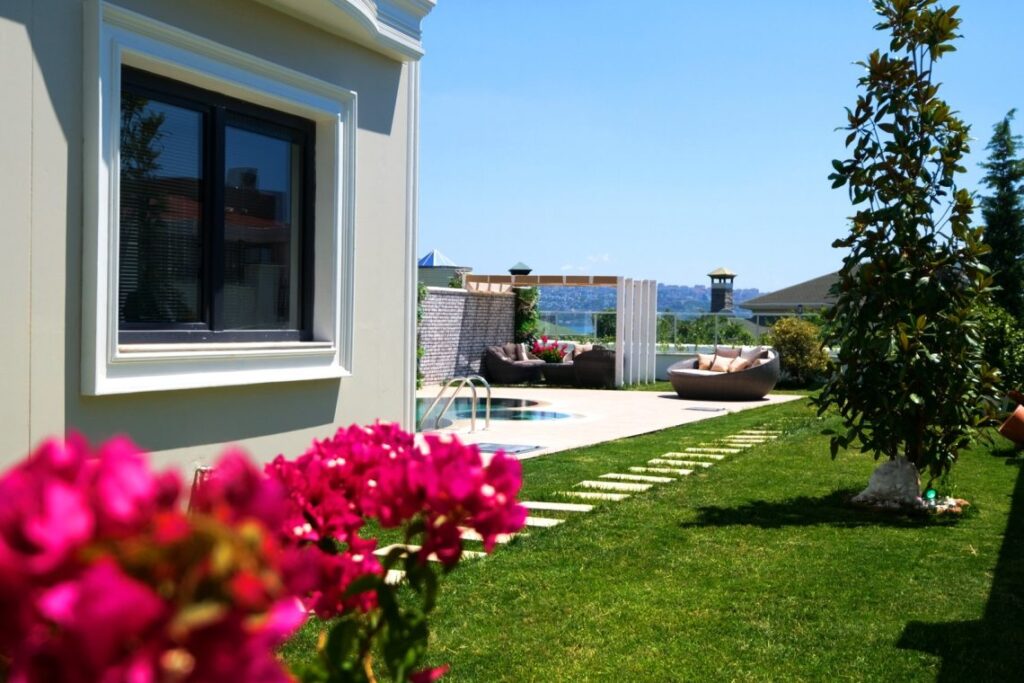 | VILLA NAME | TYPE | GROSS SPACE | NET SPACE | PRICE |
| --- | --- | --- | --- | --- |
| ISTANBUL1 | 6+3 | 470 m² | 400 m² | $1.900.000 |
| TOKYO1 | 6+3 | 470 m² | 400 m² | $1.500.000 |
| BERLIN2 | 6+3 | 470 m² | 400 m² | $1.680.000 |
| LONDRA2 | 6+3 | 470 m² | 400 m² | $1.680.000 |