Boutique Hotel For Sale in Galata Istanbul
November 15, 2023
0 Comments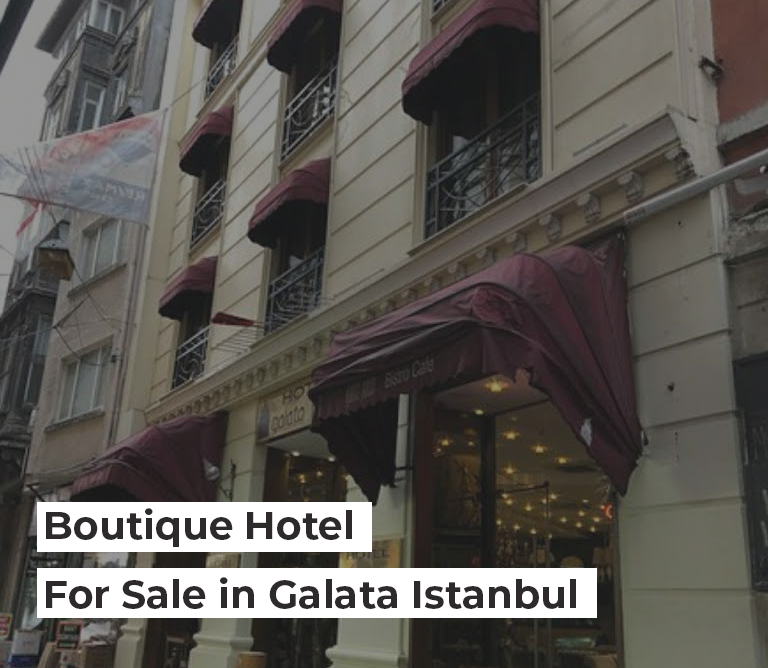 Seize the opportunity to own a piece of Istanbul's charm with our curated listing of a boutique hotel for sale in Galata. Located in the heart of this historic district, the property is a testament to chic design and timeless elegance. Guests are treated to iconic views of Istanbul's skyline, including the famed Galata Tower. Immerse visitors in an authentic neighborhood experience with proximity to trendy boutiques, charming cafes, and the lively ambiance of Karakoy. 
This boutique hotel is more than a property; it's a canvas for personalized hospitality, ensuring a memorable stay for each guest. Culinary excellence is woven into the experience, making the hotel's restaurant a destination in itself. For those envisioning a seamless ownership transition, our expertly crafted listing and professional guidance pave the way for a smooth and transparent acquisition. Invest in elegance and hospitality in one of Istanbul's most enchanting neighborhoods with this boutique hotel for sale in Galata.
This exclusive property is strategically positioned in one of the city's most sought-after neighborhoods, offering guests iconic views of Istanbul's skyline, including the historic Galata Tower. Nestled amidst charming cafes, trendy boutiques, and the bustling energy of Karakoy, the hotel provides an immersive experience into Istanbul's vibrant local culture. The ideal location ensures easy access to major attractions and landmarks, enhancing the overall guest experience. If you envision a boutique hotel in a prime Istanbul location, this opportunity promises not just an investment in property but a strategic investment in the heart of the city's cultural and historical tapestry. Unlock the potential of this boutique hotel's location, where every guest becomes a part of Istanbul's captivating story.